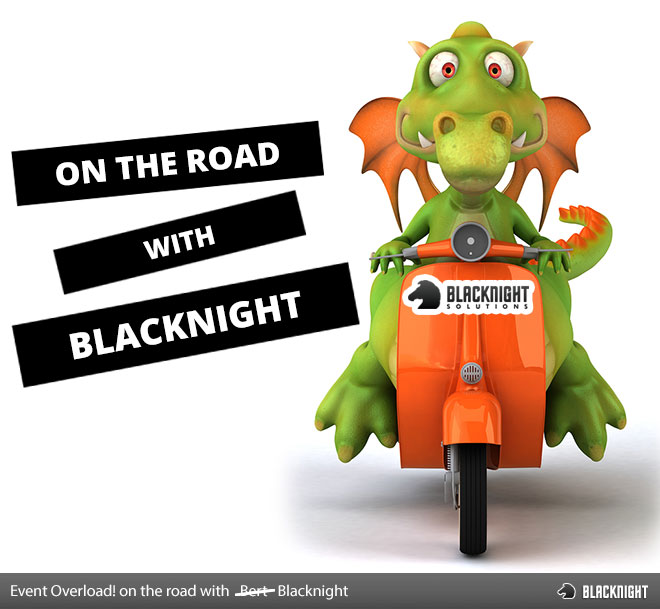 We like to be "involved" with events both at home and abroad, but it looks like the next couple of months are going to be incredibly busy for us.
We sponsor quite a few events in Ireland as well as overseas every year. This year is no different.
We also get invited to speak at events, while we also attend even more – hopefully to learn something new, but often simply to "touch base" with clients and partners.
Events seem to be cyclical and autumn is always a busy period. It's "awards season" and after the relative calm of the summer months there's always a lot of interesting events on. While we simply cannot attend all of them we do try to get to as many as possible.
We're one of the sponsors for the IIA Net Visionary awards, which are being held on September 27th in Dublin's Smock Alley Banquet Hall. Gianni and I will probably be attending that event and if previous years are anything to go by it should be a nice evening and a good chance to catch up with a lot of our clients.
The week of the Net Visionary's I'll be over in Berlin, Germany for an ICANN event. This time round I'll be attending with one of our technical team, as the event's focus will be on some of the operational aspects of the domain name registrar business, in particular implementing both the new RAA and other ICANN policy changes. As I'm also chair of the Registrar Stakeholder Group I'll be there wearing two hats 🙂
The first week of October a couple of us will be in Dublin for TBEX, which looks like it could be really interesting. We'll be talking more about our involvement in that event in the coming weeks, so I'll keep quiet for now!
Straight after the TBEX event we're heading to the Netherlands for Wordcamp Europe, which is being held in Leiden. We're a sponsor, so hopefully at least one of the team will be in attendance, though we're still debating which of us will go (nothing like being organised and decisive, is there?).
Verisign hold an event for their European registrars every year, so this year it's in France. Again, we're not 100% sure who will attend, but it looks like at least one of us will make the trip. Previous events have been helpful for us to get an idea of what is the pipeline from one of our more important partners, so this year should be of value to us.
Towards the end of October Gianni will be in Dublin for Web Summit. We're not speaking or exhibiting, but he'll be making his presence felt – hopefully!
Around the same time as Web Summit I'll be in Munich speaking at the New Domains conference. It looks like I'll be on a couple of panels dealing with legal issues, which should be interesting, as I'm not a lawyer! With the launch of new top level domains between now and next year things should be getting even more interesting than they are already.
November is as busy, if not busier, than October.
I'll be speaking at the Domain Forum in Bulgaria on November 1st. I'm not sure exactly what I'll be talking about, but it'll be something to do with domains.. (obviously!)
We'll be kicking off the month in style with the Web Awards. We're sponsors this year, so hopefully a couple of us will be able to make it to the event in Dublin. If you're in Dublin that week do try to come along, it's always a fun and relaxed evening.
Unfortunately I probably won't be in Dublin for the Web Awards this year, as I'm meant to be attending the Webit Congress in Istanbul. It's one of the bigger digital conferences of the year and the speaker lineup looks very interesting.
November is also the ICANN meeting in Buenos Aires, Argentina. I've been invited to speak on a panel at the LACTLD event, which is on before the ICANN meeting. This time round the topic will be "whois".
The ICANN meeting in Buenos Aires will be incredibly busy, as always. As a registrar it's an important opportunity for us to meet with existing partners and potential new ones. With the new TLD launch it's key for us to talk to as many of the new TLD companies as possible so that we can offer our clients the best range of options possible. I'll be also chairing a few sessions there, as I'm the Registrar SG chair, as well as being on a few panels on a variety of topics around internet governance, policy and security. More on that closer to the date.
If you're planning on attending any of the events mentioned above please keep an eye out for members of our team or if you'd like to arrange a meeting in advance do let us know! (Coffee by day, more potent beverages by night!)