Irish food blogger Conor Bofin has some simple, direct advice for bloggers: be passionate about blogging!
"Be passionate about what you're doing, and learn the rest. You can learn to write, you can learn to take photographs, you can learn to shoot video. But if you're not passionate about what you do, you're wasting your time. You've really got to be passionate."
An experienced professional in the world of advertising, Conor turned his personal passion for cooking into a multi-award winning food blog: One Man's Meat. We met up at Bloggerconf in Dublin, where Blacknight was a sponsor and exhibitor.
We've also published interviews with Bloggerconf organiser, Emma O'Farrell, and some other attendees at the event, and there's more video on the way from that event. Bloggerconf 2017 was a big success and we're looking forward to hearing Emma's plans for 2018.
We'll continue to have a broad focus on blogs and blogging in the coming weeks. We've just announced our sponsorship of TBEX Europe – the Travel Bloggers conference, which will take place at the INEC in Killarney, Co Kerry from 3 – 5 October.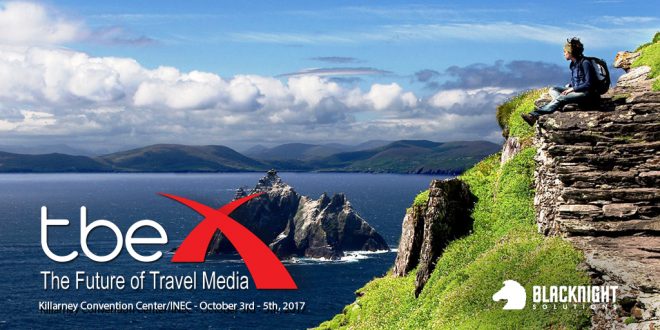 TBEX is the world's largest gathering of travel bloggers, writers, content creators and travel industry professionals. It's returning to Ireland after it was first held in Dublin in 2013. At $197, we think it's really great value for a 3-day event attracting more than 600 delegates from up to 50 countries across the globe. If you're passionate about blogging, this is a great opportunity to network with international travel brands and bloggers.
We're also promoting the .BLOG top level domain, with a special offer of  €9.99 ex VAT for the first year.
Recently, Don Ruiz from the .BLOG domain registry was our guest on The Blacknight Podcast. .BLOG is the top level domain which transcends many verticals, he explained. More than 95,000 .BLOG domain names have been registered in the first six months of its operation.