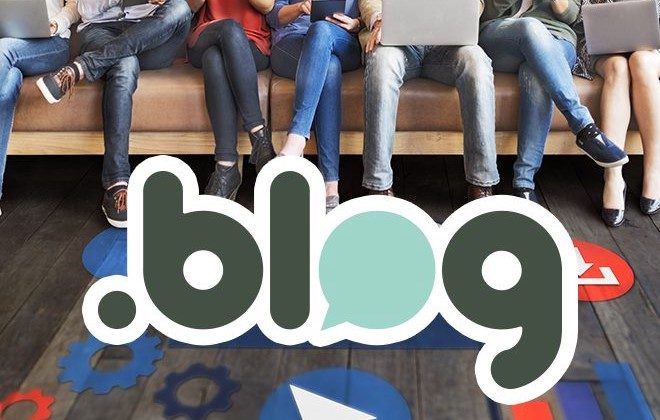 Today's podcast is an interview with Don Ruiz, Head of Business Development with the .BLOG domain registry, which launched in November 2017.
You really only get one chance to make a first impression, and your domain name is your very first representation of you as a person or your business online.
Click on the player below to play the podcast, or download it here: 18:06; 10MB; MP3.
.BLOG is operated by a company called Knock Knock WHOIS There, which is owned by Automattic, the people behind WordPress. Don explains that they've taken a different approach to many other domain launches. Rather than offering promotions and discounts in the first six months, they've spent that initial period gathering data as registrations have grown to more than 95,000.
Now, however, they are running promotions – and Blacknight is currently offering .BLOG domain names at just €9.99 ex VAT for the first year.
While many new Top-Level Domains (TLDs) apply to specific verticals, like cars or shoes, Don says they are very aware that .BLOG is a domain which transcends many verticals – blogging is common to them all.
New TLDs offer great branding opportunities, and not just for those who are starting out. .BLOG domain names are appealing to established bloggers as well, like Tim Ferris, the author of The Four Hour Work Week, who moved his popular site to tim.blog. The result: the website has not only maintained but increased traffic with the new domain.
We're pretty pleased with the end result, and at this point Tim seems to be pretty pleased with the end result, and if you listen to any of his podcasts … he mentions very proudly his new URL which is tim.blog.
Moving a site to a new domain is not a trivial task, but it is fairly straightforward. We recently published a PDF guide from .BLOG, which shows how to complete such a move without losing traffic or search engine ranking.
Blogging has become more mainstream, Don agrees, and has gained in credibility in recent years.
In other blog news, we've just published a new video from Bloggerconf over at Technology.ie, and we're looking forward to TBEX Europe – the Travel Bloggers conference, which will take place in Killarney, Co Kerry from 3 – 5 October.
Get your .BLOG domain name for just €9.99 ex VAT for the first year – over 60% off with our limited time special offer.
Subscribe for free to receive The Blacknight Podcast, via Apple Podcasts or RSS.