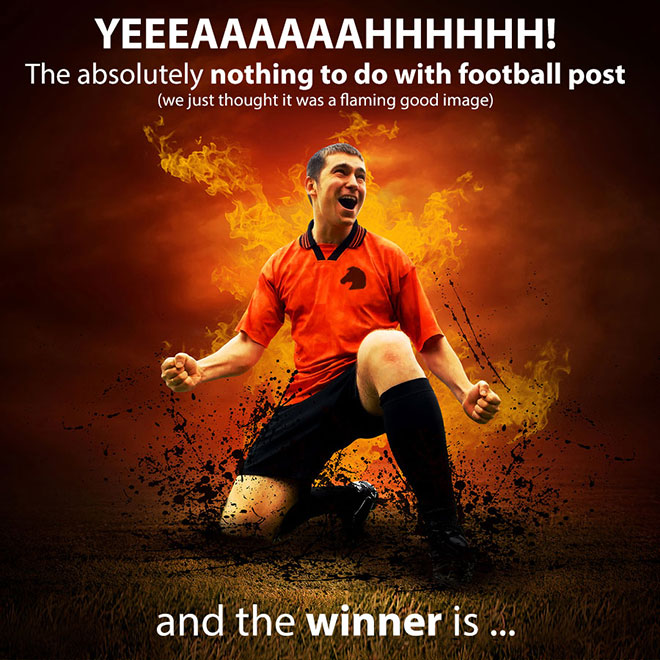 We've been running a competition to win a Kindle Paperwhite for the last few weeks and we're pleased to say we're finally announcing the winner.
Keith from Kildare has been contacted already and the below should be winging it's way to him shortly.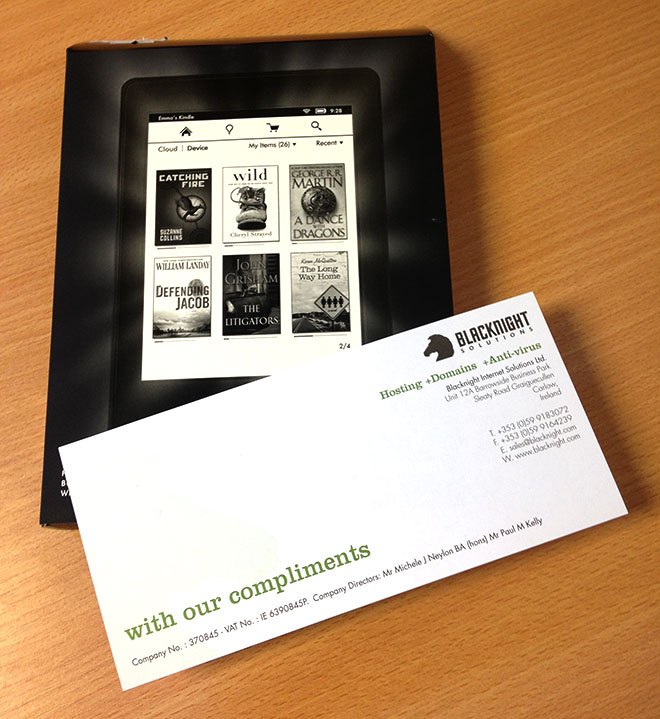 Even if you didn't win you can still be a winner with Blacknight why not check out some of our great offers on domains and hosting over on Domain Offers. (Why yes I did cringe when I wrote that but savings are savings). Not already a customer? Have a read of "Why should I choose Blacknight".
Why not stay tuned to what we're up to by subscribing to our newsletter (full of advice and special offers), following us on twitter or liking our page on Facebook.
(Original Image: football player in flames via Bigstock)