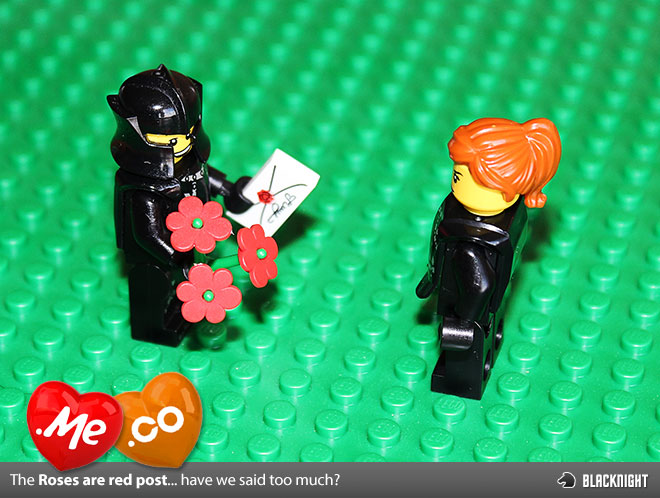 Roses are red,
Violets are blue,
We love domains,
We hope you do too!
We wouldn't be Blacknight if we didn't try and do things our way. We announced last week that if you bought a .me or .co domain not only would you be getting them at a great discount but we'd be sending out a badge too. Well we still have some left so if you're stuck for something unique for your significant other why not get them a domain name? It will last longer than a bunch of flowers and is more slimming than a box of chocolates.
Why not head on over to bemyvalentine.me and see if their name / their nickname / their username dot me / co is available.
Single? Show yourself some love and get your name dot me / co.