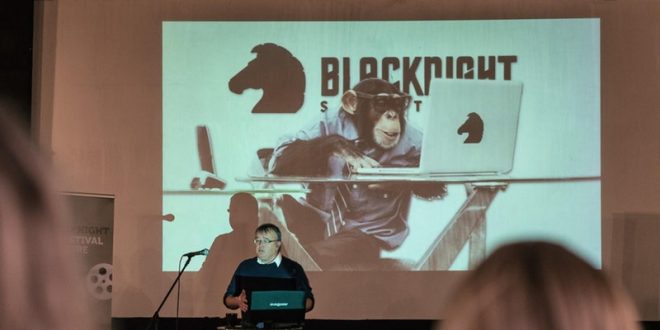 On Saturday October 14, Blacknight will give a free demonstration in Cork, titled How to Make a Website in 20 Minutes.
The event forms part of the IndieCork Film Festival, which Blacknight is sponsoring, and will take place at The Village Hall on St Patrick's Quay, which is home to the Blacknight Festival Centre at IndieCork.
The event is free and open to all: just register in advance to let us know you are coming. It will be a practical workshop which takes you through registering a domain name, building a website, and launching it in just 20 minutes. It's aimed at individuals, small businesses and sole traders (including filmmakers and creative artists), people who are just starting out and want to get a simple website quickly and cheaply. You don't need IT skills or coding: just pick your domain name in our online store, and use our simple drag-and-drop tools to put it together in minutes.
At the launch of the festival programme last week, we spoke to festival founder, Mick Hannigan.
"I've been very proud of each of the previous four programmes, but I'm especially proud of this. We've taken a very big step forward; it's a coming of age festival for us.

We have award winning films from Sundance; from Berlin; from Karlovy Vary which is the premiere Eastern European festival. We're taking Four Films from the London Film Festival".
There are eight Irish independent features at IndieCork this year; four of them are world premieres.
The highlights include the opening film of the festival, the Irish premiere of Beach Rats by New York director Eliza Hittman, which won Best Director at Sundance earlier this year.
Blacknight is delighted to sponsor IndieCork for the second time this year. Tickets are selling fast for the various events. Remember, the Blacknight web demo is free, but please register beforehand.