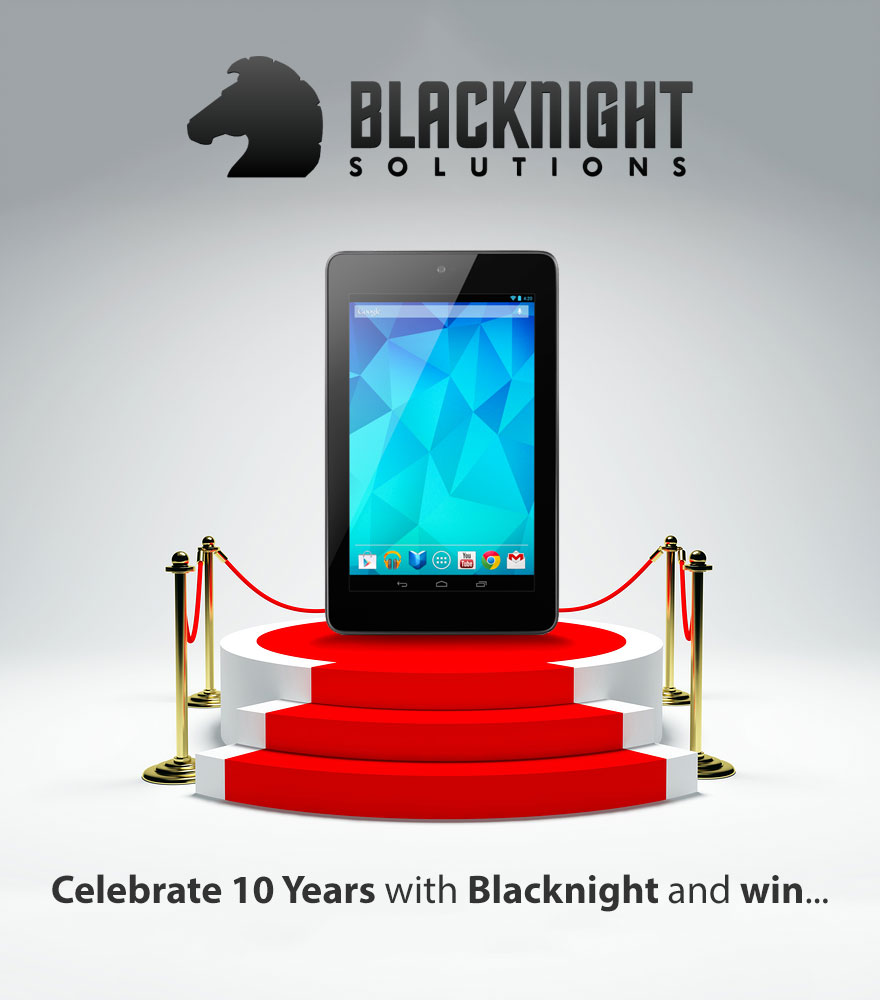 10 years ago this month my business partner and I sat down and signed the paperwork to incorporate the company. 10 years later and we're still here.
Over the coming weeks we'll be talking a bit about what we've been up to over the last 10 years. It's been great so far, though it's also been a fairly bumpy ride!
And what about the future? We'll talk a bit about that too!
But we wouldn't be who we are if we didn't have a nice giveaway, now would we?
So we're giving away a few "shiny objects" this month starting with a lovely Google Nexus 7 Tablet PC with Android 4.1 Jellybean.
You can enter using the competition widget below and the winner will be drawn at random in about 2 weeks time.
The more entries you have the better chance you have to win!
Blacknight 10 Year Google Nexus giveaway

Let the games begin!
UPDATE: We've chosen the winner for the 1st Google Nexus 7 BUT we've also decided to give away another one!!