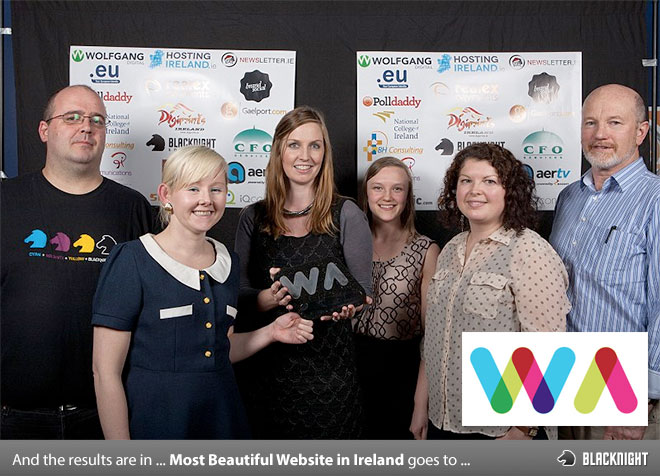 As mentioned previously,  we sponsored this year's Irish Web Awards.
The category we sponsored was "Most Beautiful Website in Ireland" and last night I was in Dublin's Mansion House to attend the event and get the photo above (there's more of the other winners here)
So which website wears the crown of "Most Beautiful Website in Ireland"?
This year's winner is Sam's Potatoes. They sell microwave ready potatoes. And the site is really quite stunning.
So congratulations to the winners and well done to all the other winners and finalists.
You can find a full list of this year's winners here.
Original Photo via Ryan – http://glasseyalley.com/
Related articles