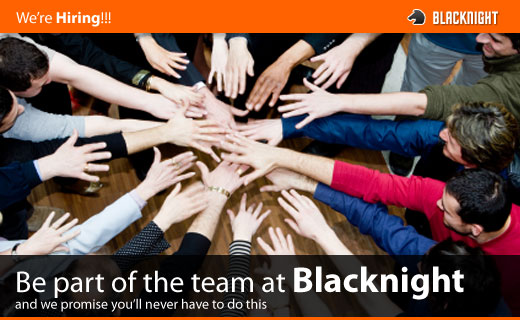 We're hiring again!
If you'd like to work with us and become part of our team details of the current openings are here. The current openings are in customer service / technical support.
So what is working for us like?
If you expect anyone to tell you that we're a "flock of eagles flying in formation" or to expect you to get into group hugs or any of that stuff, then we are NOT the company for you.
If, however, you want to work for a company that is young, dynamic and customer oriented, then maybe you should talk to us.
We are not a gigantic faceless corporation and currently have just over 20 staff in Carlow, with a few other staff members dotted around Europe and further afield.
Our head offices are based in Carlow, Ireland, but we are opening offices in Dublin next month. So, depending on the role, you could end up working in either Carlow OR Dublin (you'd probably need to do your initial training in Carlow).
So if you're interested check out the link above and if you have any questions about us do let us know.