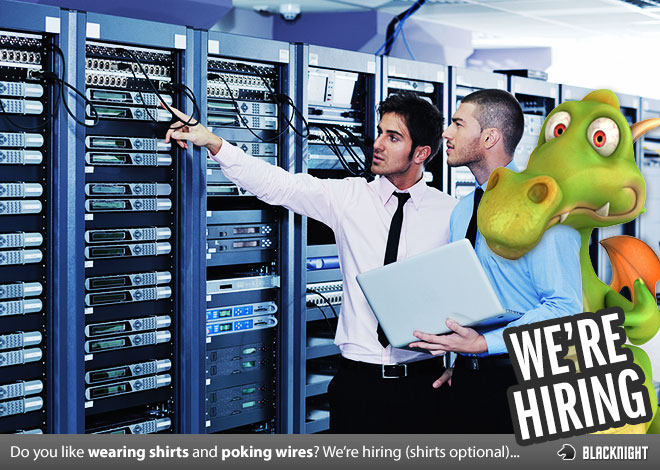 We are hiring again. (I love being able to say that!)
This time round we're looking for a Senior Systems Engineer with experience and knowledge of both Windows and Linux.
What kind of things would you be doing?
As part of our engineering team you'd be working on both maintaining thousands of servers (both virtual and physical) in two data centres in Dublin, as well as our own data centre in Carlow (when it opens).
You'd also work closely with the rest of the team to help design and implement custom solutions for our clients.
You'll be a good communicator and you'll have a strong customer service ethos.
In terms of technology, you'll be familiar with a lot of these things:
Windows technologies : Windows 2003-2012, Exchange 2010+ in a multi-tenant, multi server environment, IIS, Microsoft SQL 2005 through 2012, Sharepoint, Hyper-V, System Centre, DPM, VMM, SCOM, SCCM
Linux technologies : Centos, RHEL, Debian, Cloud Linux, XEN or KVM, MySQL, PostGreSQL, PHP, DRBD, Corosync, Pacemaker, DNS, LDAP, Bash scripting, PhP, Perl, Nagios, MRTG.
Network Technologies : Cisco, Brocade, Dell PowerConnect, Juniper, Olive, Quagga, BGP, OPSF, IS/IS, Wireshark,Tacacs ,Rancid.
Interested? Have a read over the full gorey details here
NB: If you represent an employment agency please DO NOT contact us.
(Original Header Image: it engineer in network server room via BigStockPhoto)