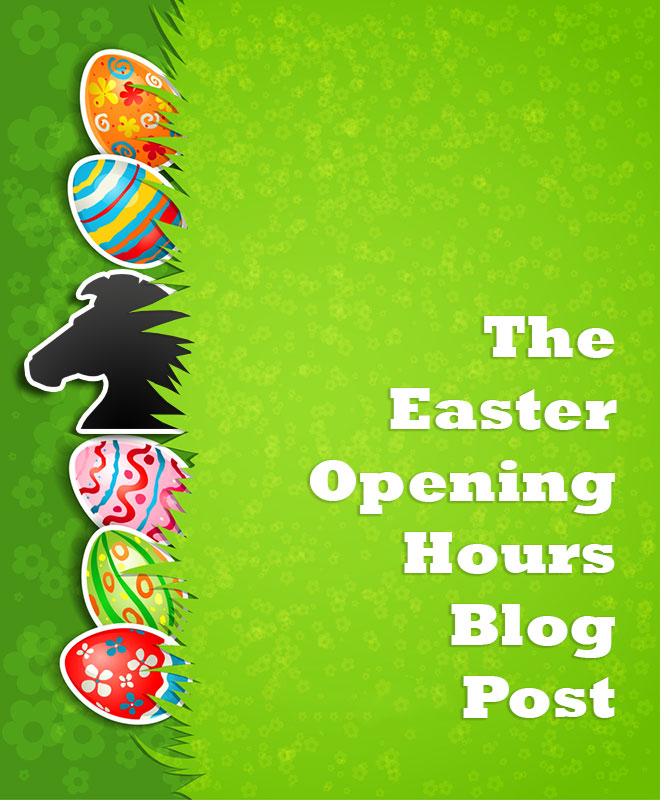 Just to let  you folks know the opening hours for the Easter Bank Holiday Monday – 1st April 2013 (and no, it's not an April Fool's Day Joke!)
Our office is open as normal on Good Friday, the 29th of March.
Our Billing, Support, and Sales teams will be available for any live chats, emails, and ticket support requests between 12pm and 4pm on the 1st of April (GMT+1 as the clocks go forward in Ireland this weekend also).
As normal we will also have an engineer on-call 24×7 in case of any outages so relax, enjoy your Easter weekend, and don't eat too much chocolate!  Unless you really want to of course 🙂
The IEDR are closed on both Friday and Monday, so any new IE domain registration requests, transfers or updates will not be fully processed between close of business Thursday and start of business on Tuesday morning. Our backend system is integrated with that of the IEDR, so any requests received during that timeframe will be queued as normal.
(Original Image: Festive Background and Egg in Grass from BigStock)