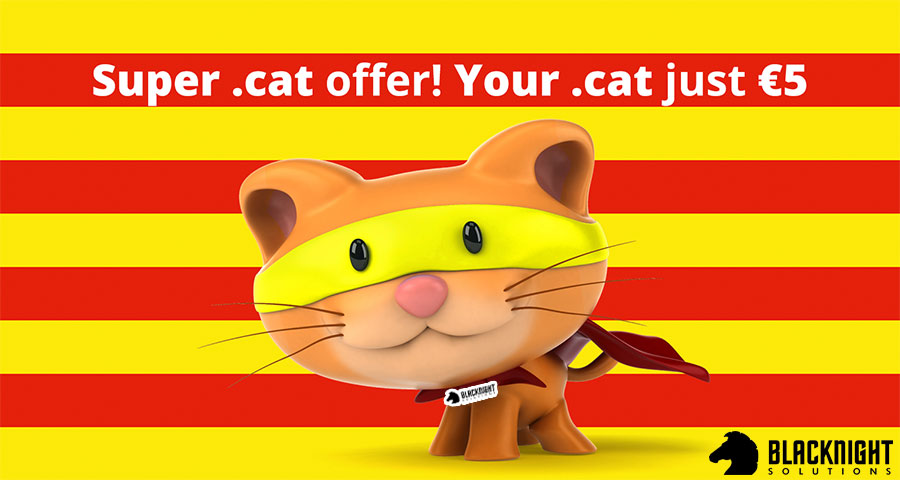 Get your .cat for just €5.
"What you can get a .cat domain why did no one tell me already", I hear all the crazy cat ladies asking (or gentlemen …I've got 3 cats).
There are some restrictions as to registration of .cat domains.
You can apply for a .cat domain if you belong to the Catalan cultural and linguistic community in the Internet.
The main prerequisite to registering a .cat domain is that there is an intention to use Catalan on the website.
Catalan does not need to be the primary language of the website. As a result you've got 6 months by which portions of the website should be using Catalan.
You can read more about .cat domains as well as watch a video on their use over on our main website.
If you're doing business in Catalonia a .cat domain is the preferred domain to use.
Please note this special offer applies to new registrations only and is applicable for 1 year registrations only. The discount will be applied automatically at checkout.