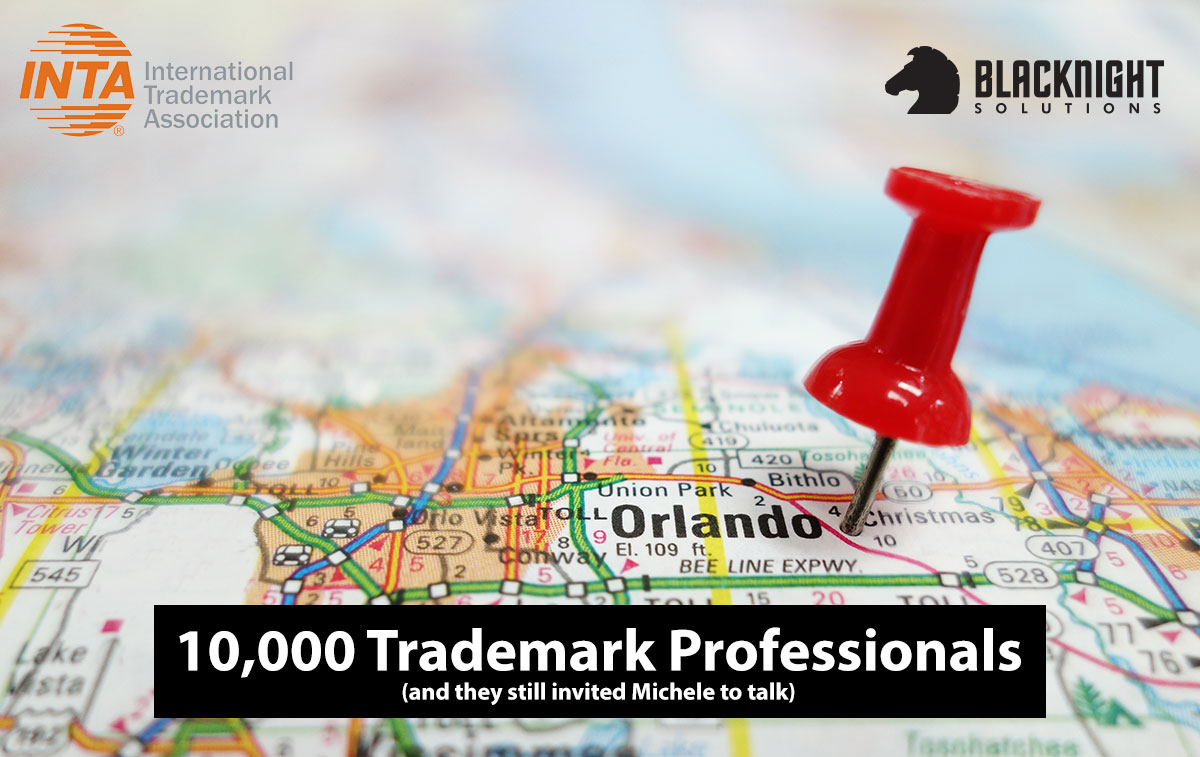 Next week is the INTA annual conference in Orlando, Florida. INTA is the international trademark association, whose members are a mix of trademark lawyers and other trademark professionals. It's not an event that I'd normally be attending, nor is it an event I'd ever have imagined I'd be speaking at.
But next week I will be speaking at INTA!
There will be close to 10 thousand trademark professionals attending the INTA annual conference in Orlando this year. Not my normal audience by any stretch of the imagination!
I'll be on a panel entitled: Beyond Trademarks—The Latest Challenges for Trademark Lawyers in Dealing with ICANN, New gTLDs, and the New Internet Landscape
The panelists will be:
Ellen B. Shankman, Ellen Shankman & Associates (Israel)
Andrew Abrams, Google (United States)
Sheri Falco, ICM Registry LLC (United States)
Stacey King, Amazon.com, Inc. (United States)
Michele Neylon, Blacknight Internet Solutions Ltd (Ireland)
Nick Wood, Com Laude (United Kingdom)
While we (Blacknight) do have big corporate and enterprise clients, they are not our core focus. Our main focus is small to medium sized businesses. Over the past few years I've also ended up becoming heavily involved in various aspects of "Internet Governance" issues, mainly because it's an area that interests me, but also because getting a balance between protection of "rights" and letting people and businesses use the 'net is important.
I'm really looking forward to the event, though I'm quite nervous to be speaking in front of an audience that is very different to a lot of what I've done before. But if nothing else, it'll be an interesting experience.
And hopefully there'll be some lively debate and discussion!
I'll publish my slides next week after the session. If you happen to be attending INTA our panel session is being held on Monday at 1145am local.