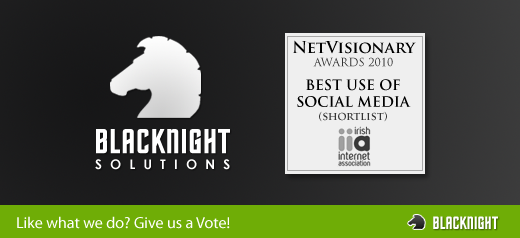 Earlier today we learned that we had been shortlisted for the Irish Internet Association's Net Visionary Awards.
This time round we're shortlisted under the category: Best Use of Social Media
If you've got a couple of minutes to spare please give us your vote!
It's also great to see so many of our clients and colleagues in industry on the short list. (Don't forget to vote for them as well!)
Anyone can vote BUT you can only vote once per category and only 3 sets of votes per organisation will be counted.