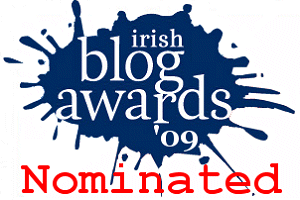 The very very very long list of blogs nominated for this year's Irish Blog Awards, organised by Mulley Communications, has been published.
It's interesting to see how many different blogs there are out there this year and it will be interesting to see which ones progress to be shortlisted.
We're nominated in the Business Blog category (sponsored by RedCardinal) and the competition, as in previous years, is going to be tough!
Best of luck to all
(nominated graphic courtesy of Irish KC)