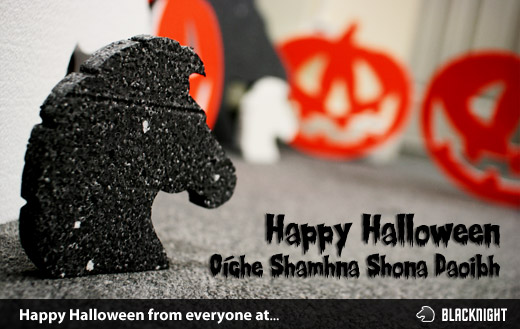 This weekend is Halloween – all saints, Toussaint, Samhain…
If you're a horror film fan, then this weekend is probably going to be your favourite one of the year!
And if you're into dressing up, then there's usually a few costume parties that you can attend.
Here at Blacknight our offices were invaded with foam pumpkins (courtesy of Made In Hollywood)!
So we hope you all have a pleasant and enjoyable Halloween weekend and enjoy yourselves!