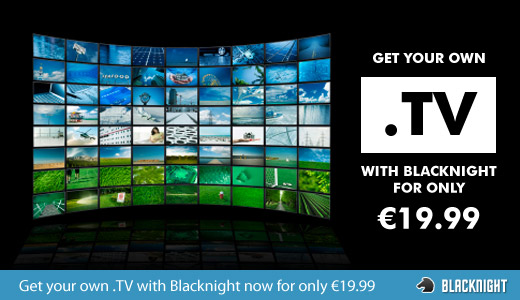 We've got yet another nice little promotion to share with you. This time round it's on .tv domain names!
Use the coupon code: tvpromo (no space – cASe SeNSitive) and you'll be able to get a .tv domain for a mere €19.99 ex-VAT
You will be able to register a .tv domain name at this special IF you use the coupon code. No code – no discount!
The .tv domain has become synonymous with "TV" or online video.
We have been using Blacknight.tv to promote our Youtube channel, for example and there are literally thousands of online video services that rely on the .tv extension to promote themselves online.
You can also check out or other promotions on domain registration.
Do you like this promo?
Would you like us to do a promotion on a particular domain extension?
Why not let us know what you think?
Feel free to post a comment below!