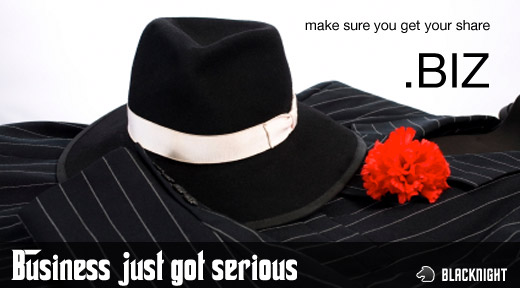 One of the things we like to do here at Blacknight is to bring you special offers on domains (and hosting). But we also like to focus on domain extensions that you might overlook.
So what about .biz?
The .biz domain extension was launched to help business find a space online.
Sure, you could register a .com domain name, but over time the number of easily recognisable .com names available shrank.
While .biz is not a "tiny" domain extension (there are over 2 million names registered), there are still more names available compared to its "big brother" .com (there are over 85 million .com domains!)
So why would someone register a .biz domain name?
Biz – means business.
It's that simple.
If you want to see some examples of .biz in use then head over to my.biz where you'll find some nice examples of .biz domains in use.
If you're already using a .biz for your website then why not let us know in the comments?
So what's the promo?
From now until the end of February you can register (or transfer) .biz domain names for €4.99 (ex-VAT)
No promotion codes needed – the discount will appear in the cart once you've added a domain to your order.