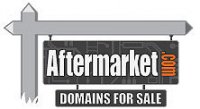 I've
mentioned
TRAFFIC Down Under
a couple of times over the last few weeks – mainly because I wish I was there! (More on my
personal domain blog
admittedly!)
Yesterday's main event was the Aftermarket.com auction which you could have followed live online.
Why do I mention it?
Well unlike a lot of the other domain auctions which tend to focus on .com domains, this one had a nice mix of ccTLD names in there, including camera.co.uk.
Camera.co.uk had a reserve of $15k and finally went under the hammer for $35k!
What a great domain! If I was Pixmania (or similar) I'd love to get my hands on that domain.
Adam Strong has a couple of posts about the event over on DNN including the full results of the auction