We made the news last week, when a TV crew from Nuacht RTÉ/TG4 visited our company headquarters in Carlow.
The purpose was to get our thoughts about the IEDR's public consultation on the proposal to permit accented 'fada' characters used in the Irish language in .IE domain names. (We're for it!)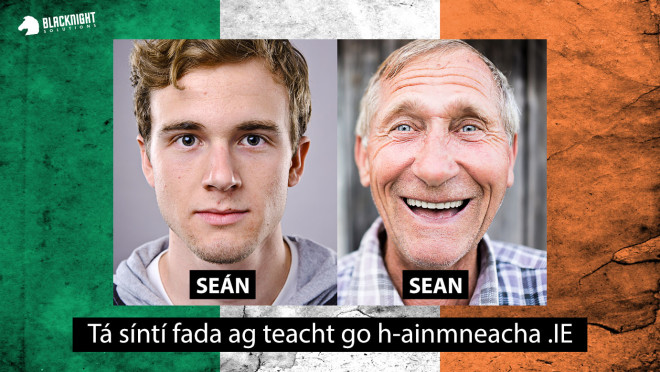 You can find out more from this press release we issued last week.
Má tá tuairimí agat i dtaobh an athrú polasaí seo ag an IEDR, fanfaidh an próiséas aighneachta ar oscailt go dtí an 21ú Márta.
Related articles