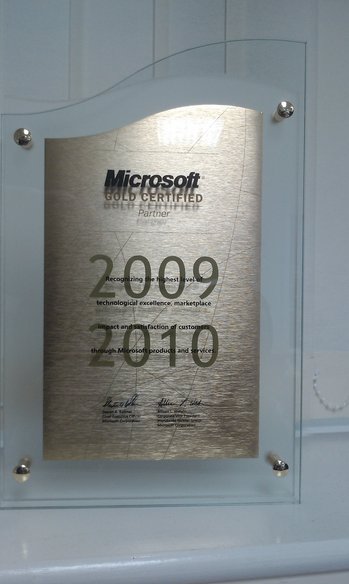 A couple of months ago we got a nice
shiny
object from Microsoft, so now I'm delighted to say we got its "big brother".
Blacknight is now officially a Microsoft Gold Partner!
"Gold Certified Partners represent the highest level of competence and expertise with Microsoft technologies and have the closest working relationship with Microsoft."
That's pretty cool!
We've been working closely with Microsoft's Irish offices over the last couple of years and so it's nice to have achieved this level of certification.
While we may originally have started out offering Linux hosting only, over time we realised that we needed to be able to offer both Windows and Linux based solutions to our clientele.
We now offer Windows Server solutions that range from simple shared hosting, through Microsoft Exchange email hosting to fully managed clusters of Windows servers that power mission critical services for large ecommerce sites.
(And if you are a Windows user we would really encourage you to upgrade to Internet Explorer version 8.)