We really like shiny objects chez Blacknight.
Some "shiny objects" are useful, whereas others just look nice.
Well the latest one we got was from Microsoft, as we are now a certified partner: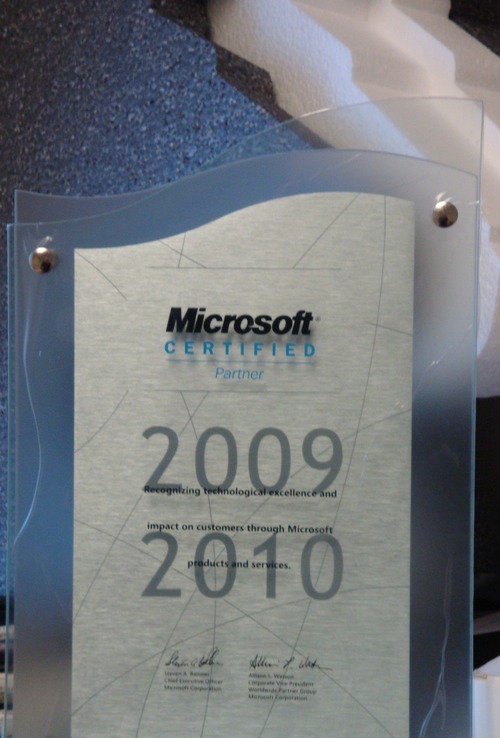 We're hoping to upgrade our certification level with Microsoft in the coming months when a couple of more technical staff complete a few more exams.
Pity the signatures on the plaque aren't genuine 🙁
Update: We also get to use this little logo as well: