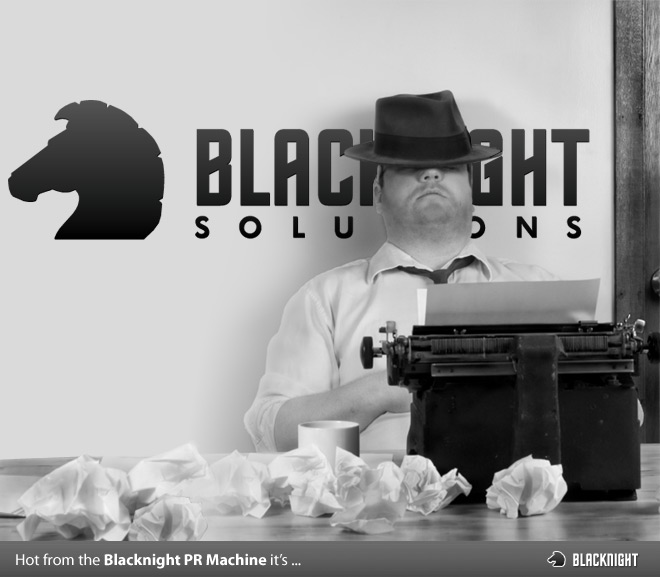 Our latest press release went out this morning. Full text below:
Blacknight Announce Available Positions In Carlow Office
Irish registrar and hosting company continues to grow despite economic downturn
Blacknight is growing despite one of the toughest economic downturns on record.
At a time when many companies are laying off staff and shuttering offices, Blacknight, the leading Irish hosting company and domain registrar are experiencing a growth spurt and are hiring staff.
Blacknight have posted available positions for a Senior Linux (UNIX) Systems Engineer, A Junior Software Engineer/ Developer and a Software Engineer. These positions will work closely with the rest of the Blacknight team developing new products and services as well as maintaining those currently offered for use by an International clientele.
Blacknight has remained relatively untouched by the roller coaster ride of economic troubles that have plagued Europe, and continue to add staff members to meet the steadily increasing customer demand. A long time leader in domain and hosting innovation, Blacknight is now an excellent model for growing a tech company in a harsh economic climate.
Michele Neylon of Blacknight attributes this growth to the delivery of quality services. Neylon explains: "We are very good at what we do and our customers are our top priority. While other companies focus on the bottom line, we are constantly creating new products and fine tuning those currently available to provide an optimal experience for our users. That focus is reflected in our current success."
The award winning Irish company plans to continue to expand even more in the near future. Neylon continues: "We're hiring for three roles now, but we'll probably be hiring for several more in the coming months. I physically don't have space for all the staff I'd like to have."
Blacknight will announce additional available positions in the near future.
Apply today to grow with one of Europe's leading technology companies. Visit http://technicaljobs.ie/author/blacknight/ to view the open Blacknight jobs postings.
Related articles