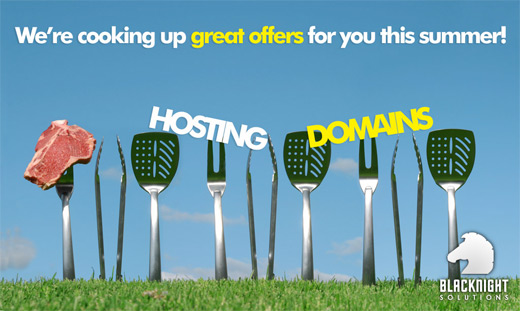 It's that time of the month again! The time when we announce what we've cooked up for you in the way of discounts and offers!
Every month we try to come up with new and interesting offers for you. Sometimes we reach out to the public and ask
YOU
what
YOU
want us to offer on discount.
So yesterday we did just that.
The answer we got was pretty clear – we hadn't offered discounts on hosting for a while, so it was overdue.
So what's the offer?
From now until the end of May 2010 use coupon code: maymadness (all together – no spaces, cASe sensitive) and you'll save on our Minimus hosting plan.
So how much will you save?
The offer is applicable to monthly AND annual Minimus hosting plans (both Linux and Windows Server 2008).
On a monthly hosting plan you'll save 1 euro on the monthly fee, while on the annual you'll save quite a bit more:
Annual fee before tax: €49.95 with tax: €60.44
BUT
with our super-duper May discount you get:
Annual fee before tax: €37.95 with tax €45.92
So, in simple terms, the price drops from €49.95 to €37.95 ex-VAT, from €60.44 to €45.92 including VAT.
What other offers do you have?
Current offers include (all prices ex-VAT) :
.ie transfer €14.99
.ie 1 year registration €14.99
.com registration / transfer €4.99 / year
.net registration / transfer €4.99 / year
.org registration / transfer €4.99 / year
.me 1 year registration (or transfer) €4.99
NB: You don't need any coupon code for any of these offers – you only need the coupon code for the hosting offer.
Don't know what to register? Why not take our domain suggestion tool for a whirl?
Any questions or comments – please let us know. We want your feedback!
UPDATE: We have extended the offer to include our Medius and Maximus plans.
Blacknight is Ireland's only ICANN accredited registrar!