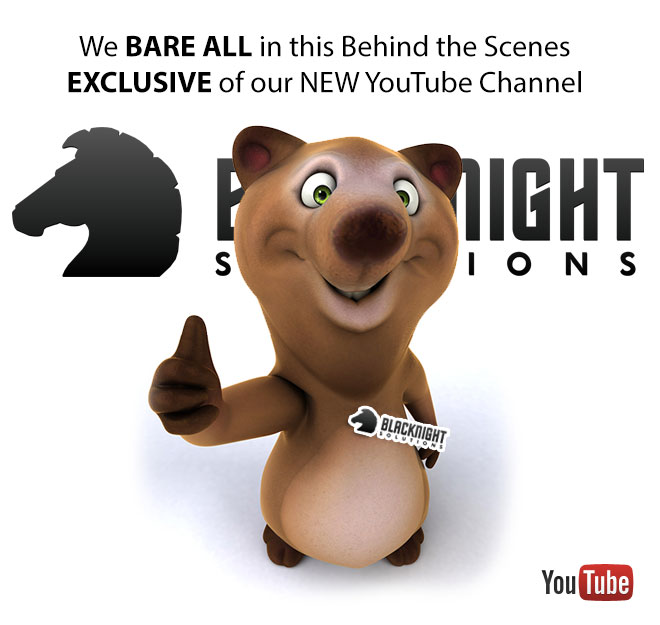 The instant message came in from Michele (The CEO) with a link to Designing for social media you need this
Subtle I thought to myself very subtle … but I'll bite.
"What needs doing?"
"Our YouTube channel looks awful can you do something with it?"
"Grand give me a bit"
WOW our old page does look a bit … off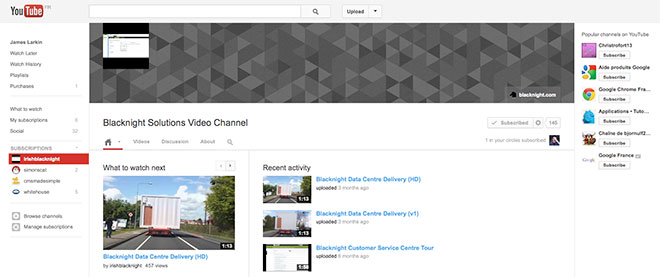 Looking at the referenced post on technology.ie above and hey presto they've got a YouTube section.
To the PhotoShop Machine (If I had theme music I'd probably start it playing round about now)
Ok I haven't done anything crazy,  but  I think it's a lot nicer than before and gives a nice clean indication of who we are. Adding in some extra links to our Google+ / Facebook and Twitter profiles is good too.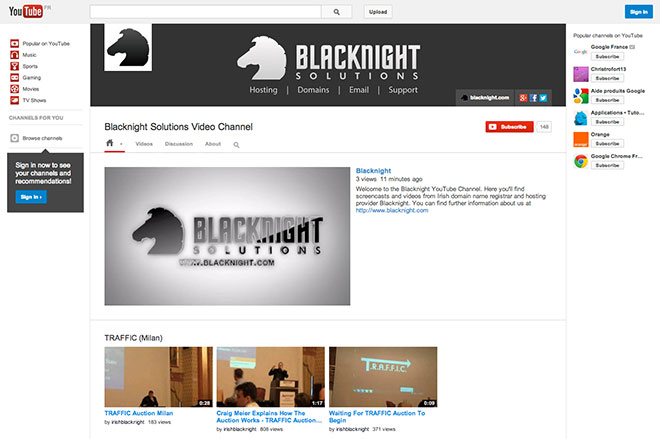 Why yes we've even added in a short little channel video.
The only thing I'm not in love with is our Blacknight avatar in Black on the above banner image but hopefully as you can see below having the avatar that way really makes it stand our more on the individual videos below.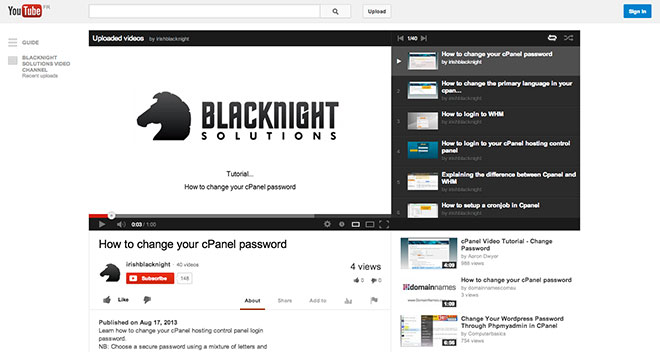 The big thing for us is that we try to protect our brand image where we can. Whether that means acquiring domains in other domain extensions or sprucing up our other channels of communication ( Google+ / Twitter / Facebook … )
Stay tuned – we're hoping to have lots of new content coming soon for our channel.
In the meantime why not visit it at http://www.youtube.com/irishblacknight and click subscribe so you can keep up to date with all the new material we'll be adding soon.
PS: No coffee was had in the making of or before this post.