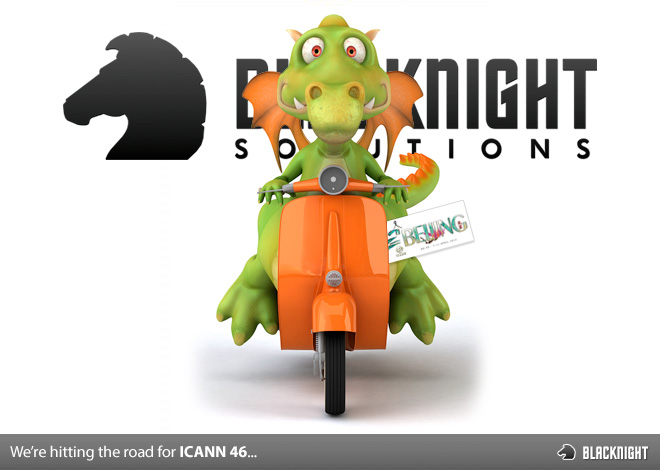 Starting this weekend is the 46th ICANN public meeting.
We'll be attending, as usual, and I'll be doing a followup post later today to give you a taste of what the meeting is about in terms of "key" topics.
The 46th ICANN meeting is being held in China, in Beijing. It's the first ICANN meeting of the year and it's going to be a busy one.
Blacknight is a member of the ICANN Registrar Stakeholder Group which will be meeting in Beijing. I'm also the group's secretary so I've been working with our chair, ICANN staff and other stakeholder groups to organise our agenda for next week.
I'm also a member of the Expert Working Group on gTLD Directory Services (EWG) which will be meeting in Beijing. We've met twice so far, once in Los Angeles and once in London. You can read more about what we're up to here, but in very simple terms we're trying to "fix whois" or find a replacement for it.
Apart from the "exciting" policy related work the ICANN meeting is also a good opportunity for us to meet with representatives from the various domain name registries we work with. We'll be meeting with several of them over the course of the week, both formally and informally and we'll be working with them to tweak our services and offerings to make everyone happy (or equally miserable).
Unfortunately getting to Beijing is a lot harder than getting to London, so I'll be spending pretty much all day tomorrow in airports and on planes 🙁
On the upside I might get to see the Great Wall of China 🙂
(Original Image: Fun Dragon via BigStockPhoto)