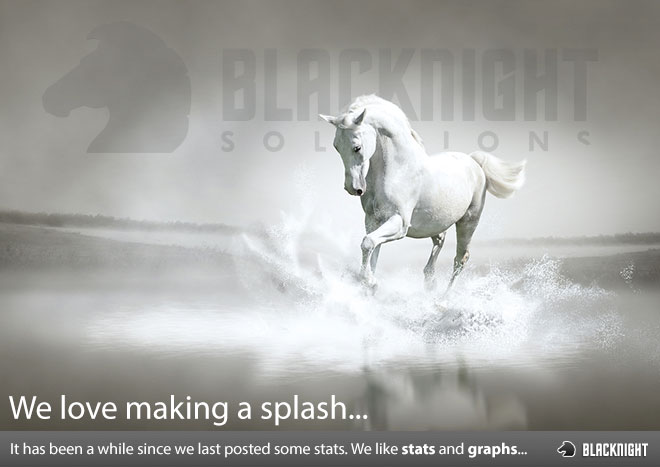 It has been a while since we last posted any stats on the blog. So we're at it again. The below are stats for the .ie ccTLD. (Hint: There are discounts to celebrate at the bottom)
Just like the last time the graphs really do speak for themselves. First up it's the number of new registrations for the top six registars.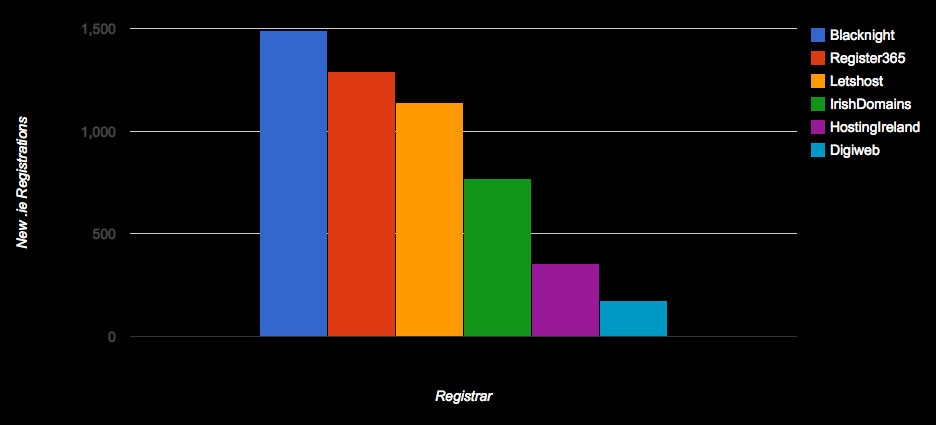 When you are the largest registrar for a domain extension you've got to expect a few deletions.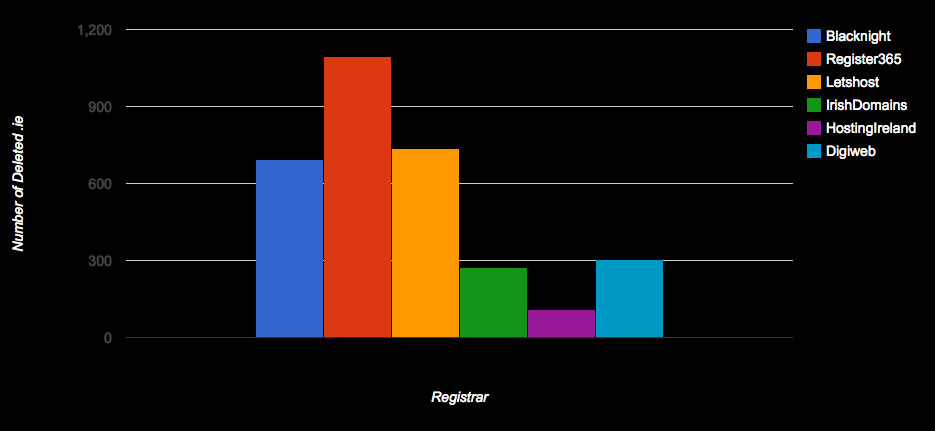 The one that matters is how you're doing overall and whether you're growing or contracting.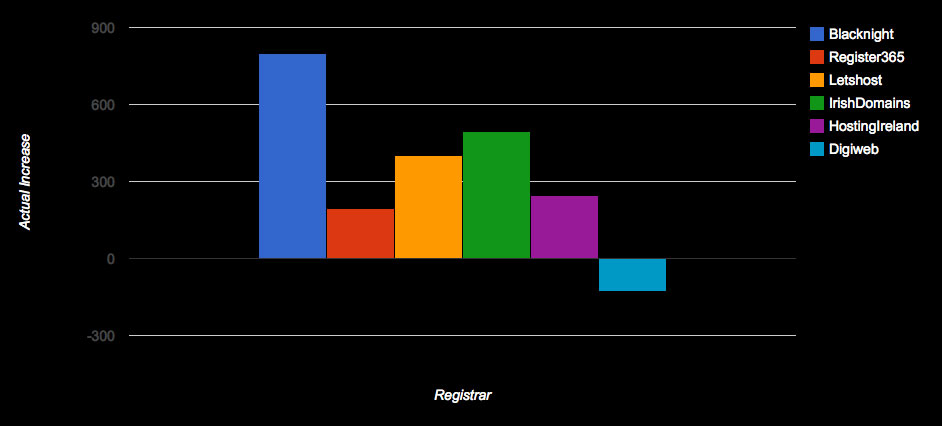 We're happy.
To celebrate why not get a .ie for just €9.99 for the first year?
That's valid on both new registrations and on transfers.
How do you avail of the offer?
At checkout when you've found the .ie you want add the
Coupon Code: domination
(All lowercase / No spaces / one word )
BUT Hurry the offer expires at midnight Friday.
If you want to save even more grab an annual hosting plan and you'll get the .ie domain for only €5.99!
Need hosting as well? We've got you covered.
Register any of our shared hosting packages and you can get your .ie domain for just €5.99 no coupon code needed the discount will be applied on checkout.
Want other offers you can find them on our dedicated website DomainOffers.me