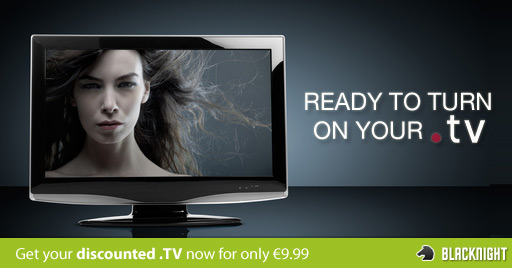 It's that time of the month again – time to unveil our first promo for the month of June.

This time round it's all about online video!
Fancy yourself as the next Spielberg or Kurosawa?
Or maybe you just want to setup a fun video clip site?
No matter what your reasons for it, if you're doing anything with online video / film then .tv is the domain for you!
Need some inspiration? Why not checkout the .tv showcase?
We're delighted to be able to offer a significant discount on .tv domain name registration.
We have slashed the price of .tv domain names to a mere €9.99 / year (ex-VAT) – no coupon code required!
Simply place your domain registration order via our secure order system and benefit from our great domain pricing!
For all other domain pricing offers check our domain offer site
Blacknight is an ICANN accredited registrar.