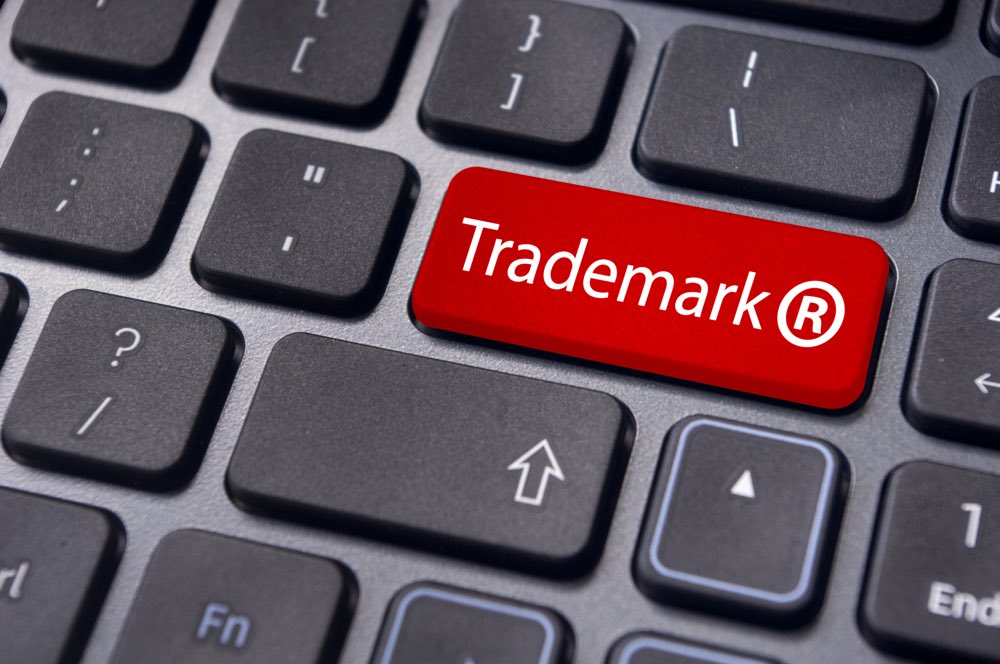 As part of the Rights Protection Mechanisms (RPMs) that ICANN implemented for new top level domain names they created a system called the Trademark Clearinghouse. If you are a trademark holder you can register your trademarks with the clearinghouse. This serves two purposes:
you can participate in "sunrise" periods for any new TLD launch
you get notices when anyone registers a domain name that matches your trademark(s)
Why do you care?
Well if you don't actually hold a trademark this could impact you as well.
How?
Pretty much every word in the English language is trademarked by somebody somewhere. However the trademarks that are registered won't cover every single type of activity, so unless the trademark is "unique" you might not be infringing when you register a domain name.
If, however, you try to register a "unique" or "invented" term then you probably will run into problems.
For example "skype"' doesn't have any actual meaning unless you refer to the Microsoft owned product / service. Unless you are Microsoft you have no rights in the name and shouldn't try registering skype.tld
So when you try to register a new domain name during landrush and the "claims period" your registration can trigger a "trademark claim" or "trademark notice"
If that happens you'll get an email similar to the below:
Subject: There is a trademark claim against your domain
Date: Thu, 11 Jun 2015 13:49:44 +0100 (IST)
From: xxxxx@blacknight.com
Reply-To: xxxx@blacknight.com
To: xxx@xxxx.com

You have received this Trademark Notice because you have applied for a
domain name which matches at least one trademark record submitted to the
Trademark Clearinghouse.

The domain name triggering this notice is:

xxxxxx.irish

To review the associated claims, visit the following address:

http://blackreg.com/v1/claims/xxxxxxxxx

You MUST confirm that you have reviewed the claims and still wish to
proceed with the registration within 48 HOURS of the receipt of this
email at the above URL.
You may or may not be entitled to register the domain name depending on
your intended use and whether it is the same or significantly overlaps
with the trademarks listed below. YOUR RIGHTS TO REGISTER THIS DOMAIN
NAME MAY OR MAY NOT BE PROTECTED AS NONCOMMERCIAL USE OR "FAIR USE" BY
THE LAWS OF YOUR COUNTRY.

Please read the linked trademark information carefully, including the
trademarks, jurisdictions, and goods and service for which the
trademarks are registered. Please be aware that not all jurisdictions
review trademark applications closely, so some of the trademark
information below may exist in a national or regional registry which
does not conduct a thorough or substantive review of trademark rights
prior to registration. IF YOU HAVE QUESTIONS, YOU MAY WANT TO CONSULT AN
ATTORNEY OR LEGAL EXPERT ON TRADEMARKS AND INTELLECTUAL PROPERTY FOR
GUIDANCE.

If you continue with this registration, you represent that you have
received and you understand the linked notice and, to the best of your
knowledge, your registration and use of the requested domain name will
not infringe on the trademark rights listed.
Thank you for your attention.

Sincerely,
Blacknight Internet Solutions Ltd.
When you click on the link you'll end up on a web page which is similar to this (I've obfuscated the actual details, but hopefully it gives you an idea of what you'd see):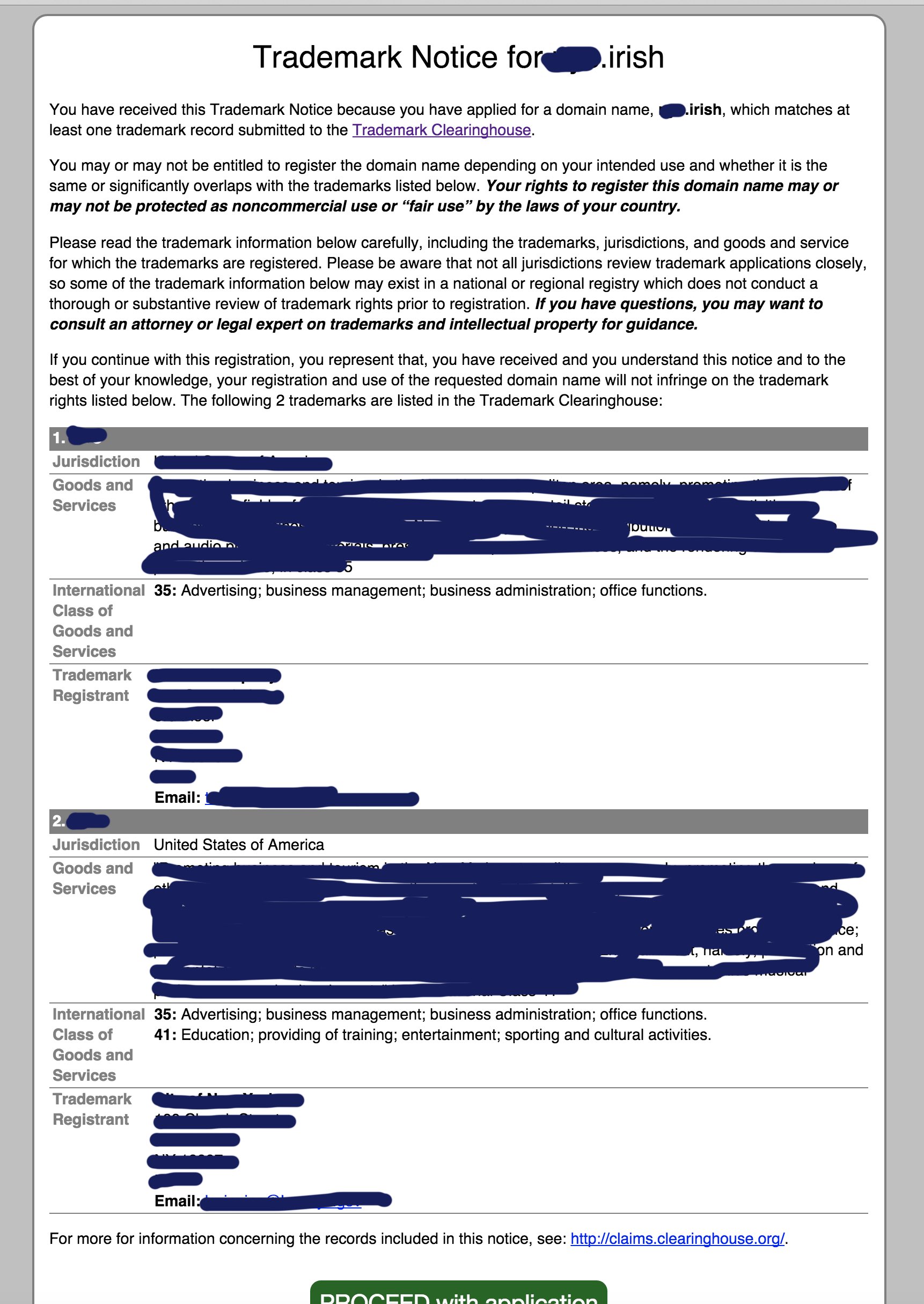 As per the email and the web page, if you are happy that your domain name request isn't going to cause any issues then you need to confirm that by clicking on the link to "proceed".
If you don't click on the link your registration will be cancelled. So make sure you click on the link!