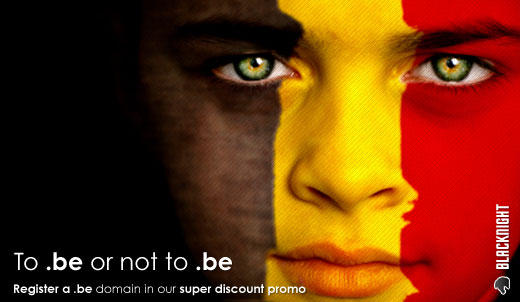 We've organised another domain name promotion in our massive end of year domain madness.
Register OR transfer a .be (Belgium) domain name for a paltry €3 (€2.99 to be precise, but we'll overlook the 1 cent!)
Belgium is famous for its beer, food, comic characters (think TinTin) and for being at the heart of the EU.
How do I get this discount?
Simply order a .be (or several) domain via our website. The discount will appear when you add the domains to your shopping cart ie. during the checkout process
Do I need a coupon code for this offer?
No. The discount will appear in the checkout
Who can register a .be domain?
Anyone.
Are there any restrictions on registering .be domains?
No
How long can I register a .be domain for?
One year
Need some inspiration? Try this site
Looking for other great offers on domain names? Check out our full list of current domain discounts
UPDATE: New version of the image courtesy of Forbairt