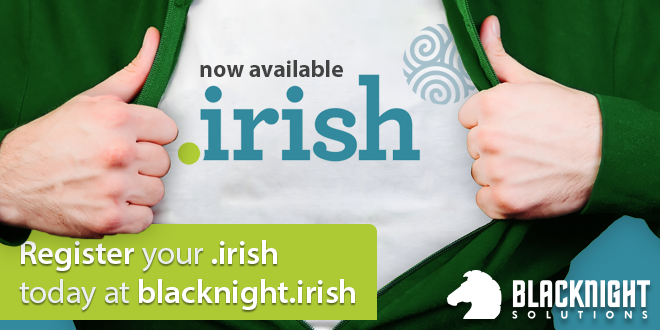 For the last few weeks we've been talking about .irish. As an Irish owned and 100% Irish based company the .irish launch is something we'd been looking forward to for years.
Being "Irish" is an important part of our culture and wherever I go around the world the "Irish" brand is strong and respected. While it might be a stereotype, just look at the number of Irish bars in any city or town overseas!
Last Thursday was the "big day" and .irish went into "general availability" which means that anyone anywhere can register a .irish domain name.
We're delighted to see how much buzz there has been around the launch and look forward to seeing how people use their .irish domain names. Conn has already lined up a few interviews with some early adopters which we'll be publishing in the next few days (watch this space for details!)
If you're doing something cool with a .irish domain name why not let us know via the comments below?
Related articles