After a successful digital marketing conference in Gorey in 2019, Digital Picnic was scaling up its plans for 2020 – and then the world changed. What to do? Sarah-Jane Vincent of Miss Content Creative tells the story.
Click on the player below to play the podcast audio (download: 16:27; 10MB; MP3), or scroll down to watch the video.
Like many small businesses, Sarah-Jane has seen her business completely disrupted by COVID-19, especially with clients in the hospitality industry and others who've been forced to close their doors. And given that Digital Picnic had such momentum after its successful launch last year, she was determined to try to find a way for it to go ahead.
"I just thought: digital transformation is what I do all day long. I wanted to embrace it and I just thought, what better way than to just bring the event online"
Digital Picnic 2020 goes digital next Monday and Tuesday. It's online and completely free, thanks to sponsorship from Blacknight and others. Register here.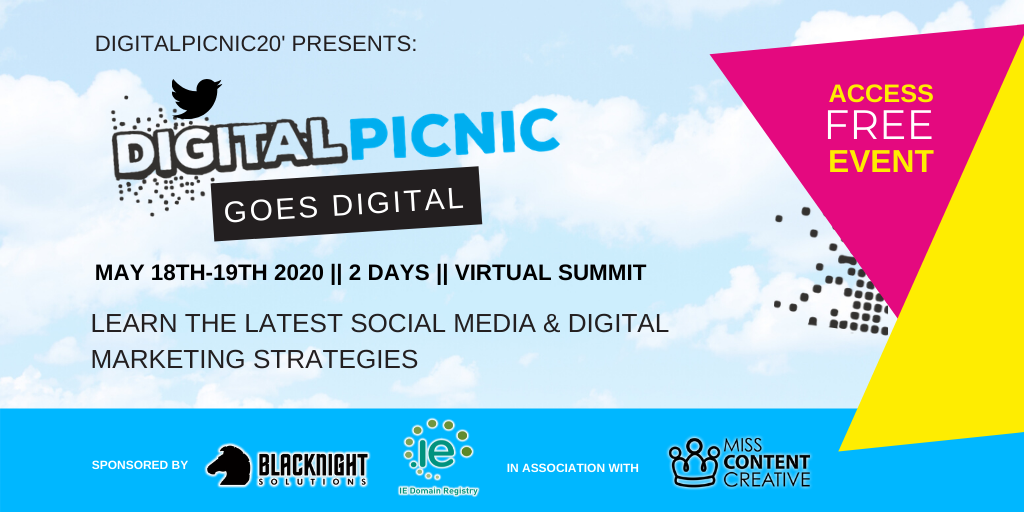 Also in this week's episode:
Subscribe for free to receive The Lock-In Podcast, via GoLoud, Apple Podcasts, Spotify, Google Podcasts or RSS, or on video on YouTube.