On the 22nd of September we held a little gathering at Blacknight HQ in Carlow to celebrate Blacknight's 20 years in business. It was a great opportunity to see friends and clients that we have not seen in a while, and to finally meet some people face-to-face for the first time. As a company that provides majority of their services online, having an anniversary event with in-person food and fun was a great way to spend a Friday afternoon.
Our balloons and decorations were provided by Balloons and Sweet Treats, which are right across from the office. Luckily, the wind was no match for our balloon arch.
Adventure Catering cooked and served the food fresh from the food truck. It went down like a treat, and many went back for more.
What's a party without cake? We had a delicious array of cakes by Willows Wonderful Cakes to enjoy. Look at that detail!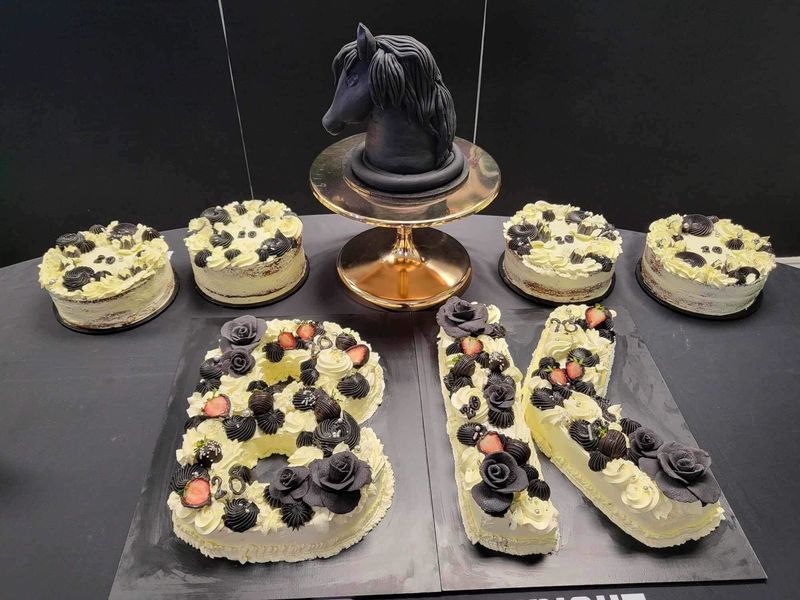 On a blustery day, cups of tea and coffee were well needed. Thanks to the Irish Horsebox Bar Hire for supplying the hot drinks throughout the event.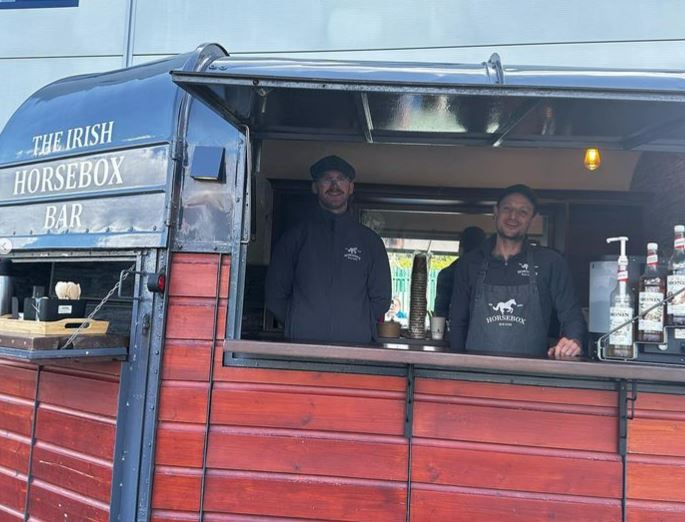 KCLR broadcasted the John Keane show and interviewed guests and staff. They also provided music for guests to enjoy throughout the event
The Triple Crown AND Six Nations Cup even appeared and were the stars of the show.
We went head-to-head on an arcade machine by Scats and had a competition for the best high score on Pacman.
Lastly, the event concluded with heartfelt speeches from Blacknight co-owners, Michele and Paul.
If you attended the event, we want to say a huge thank you and we hope you enjoyed it. Overall, we'd like to extend our thank you to all our staff, customers and stakeholders for the last 20 years – here's to many more!