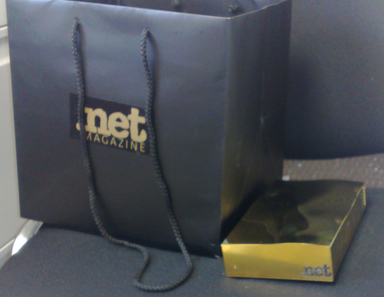 Over the last year or so we've been doing a bit of advertising in DotNet Magazine in the UK (and US).
Last week two of the Future Publishing advertising staff came round to visit our offices here in Carlow bearing gifts. They presented me with a very tasty LaCie Ora Ito designed Golden Disk with the DotNet logo on it (see photo above).
There's no reason why external hard drives can't look attractive as well as being functional, is there?