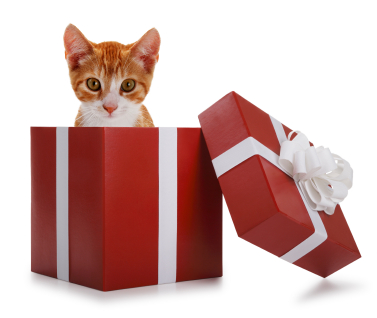 I really should apologise to the dog lovers for my choice of "cute animal", but this little fella was irresistible! (Besides I own cats not dogs, so deal with it!)
Anyhow …
Christmas is only a few weeks away, so I thought it best to give you all plenty of advance warning about open hours and deadlines…
First off…
Office Hours
Our offices will be closed from Wednesday December 24th until Friday January 2nd 2009.
If you have a sales or accounts query feel free to submit it, as we will have staff checking up on stuff over the break – we just won't be opening the offices fully (there is a logic to this – believe me!)
Hosting is a 24/7/365 business, so we will be offering technical support over the Christmas period….
For colo and dedicated clients please use the out of hours contact details that you have been given – if you don't have them ask. Seriously.
If you want to know what's going on with servers on our network (and yes we do monitor them 24/7/365 – believe me!) check out our status site which includes a server status monitor.
We will have support staff working on the following days:
Monday December 29th
Tuesday December 30th
Wednesday December 31st
IE Domain Orders
While you can submit orders for new IE domains at any time please bear in mind that the IE Domain Registry will be closed from Tuesday December 23rd at 5.30pm until Friday January 2nd 2009 at 9.00 am. So no new orders, including updates, will be fully processed during that period.
If you want to register a .ie domain before Christmas we'd strongly recommend that you do so by close of business the previous Thursday (you may be lucky and get a domain fully registered with a shorter timescale, but 2 -3 working days is probably saner).
In case I forget – which can happen – we hope you all have a pleasant and peaceful Christmas with your friends and loved ones!