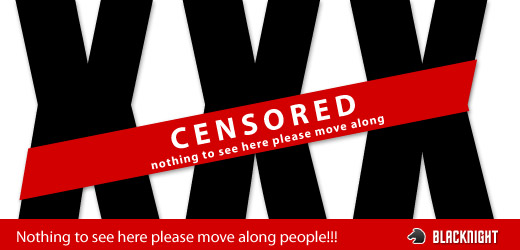 Internet policy and the domain name space is constantly evolving.
As a company actively involved in this space we try our best to keep abreast of changes that affect us both in Ireland, the EU and globally.
We also like to take an active part in the policy change and development when we can.
We are an ICANN accredited registrar (the only company to have ever been accredited by ICANN in Ireland) and are closely involved with internet policy development, both in Ireland, the EU and globally.
ICANN, which is the international body that, in very simple terms, oversees the internet, is currently asking the public for comments on how they should handle ICM Registry's .xxx proposal. (You can get some of the background to what has been going on with the .xxx proposal here.)
I submitted the following comment to ICANN from Blacknight last night via email:
We would like to thank ICANN for affording us this opportunity to submit our
comments on .xxx

ICANN and ICM need to bury any "hatchets" and move on to contract negotiation
as soon as possible.

Failure to do so will cost ICANN heavily, not only in financial terms, but also
in relation to its position as an international organisation.

The independent review process did not happen overnight and was extremely
thorough. If ICANN ignores its findings, then it will be very hard for many of
us to respect ICANN as an organisation moving forward. However, if ICANN were
to acknowledge its mistakes and move forward with .xxx then it would show a
greater level of commitment to transparency and accountability. Transparency
and accountability were, two of the points we felt that ICANN had embraced with
the Affirmation of Commitments last year. (See Neylon to Beckstrom
http://www.icann.org/correspondence/neylon-to-beckstrom-30sep09-en.pdf )

As a registrar we look forward to being able to offer registrants the choice to
register domains in .xxx if they so choose. If ICANN and ICM launch .xxx users
will have the choice to register and use the domain extension if they wish. It
is that freedom of choice that has helped the internet to grow since its
inception and in the year that .com celebrates its 25th anniversary it is
fitting that ICANN should move forward not only with .xxx but with the rest of
the new gTLD project.

Regards

Michele

Hopefully something decisive will happen between now and the close of the ICANN meeting in Brussels this June.
If you have any thoughts, queries or comments on this topic please feel free to submit a comment below – we always welcome feedback and discussion!