Tydzień temu, w warszawskim hotelu Polonia odbyła się kolejna edycja imprezy MeetDomainers. Nie było to jednak tylko spotkanie branży domenowej, wiele z wystąpień poświęconych było inwestowaniu, od startupów internetowych czy technologicznych, po tematy – wydawać by się mogło – zupełnie odległe.
Jako pierwsza na scenie pojawiła się Izabela Domagała z NASK, poświęcając swoje wystąpienie informacjom dotyczących domeny .pl. Interesującą była informacja o tym, jak rozkłada się posiadanie domen .pl. Okazuje się, że grupa posiadaczy powyżej tysiąca domen .pl jest dość nieliczna, są to zaledwie 73 osoby. Zdecydowana większość abonentów – bo aż 70 procent – posiada tylko jedną domenę .pl. Liczba zarejestrowanych domen .pl sięga obecnie powyżej 2 milionów, a kwartalny przyrost to około 70 tysięcy. Stawia to końcówkę .pl na piątym miejscu wśród domen europejskich pod względem liczby zarejestrowanych domen.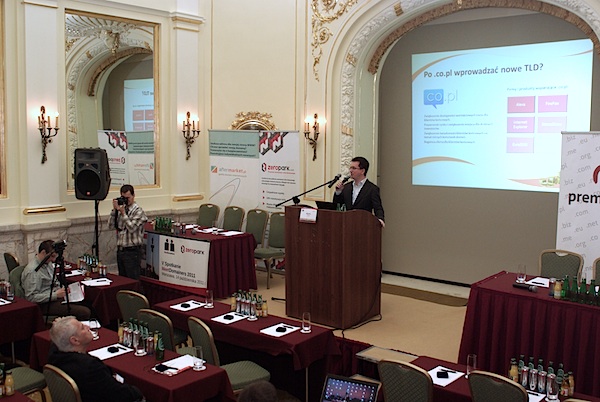 Po NASK przyszła kolej na rynek wtórny. Jego stan, na przykładzie domen trzyliterowych przedstawił Michał Pleban z Aftermarket.pl. Zauważył, że domeny trzyliterowe przestały być dobrą inwestycją, a ich cena ustabilizowała się. Zdarza się, że odsprzedawane są one po cenach niższych niż zostały kupione, często po cenie przedłużenia danej domeny. Zdaniem Michała Plebana, wtórny rynek domen wyhamowuje, a klienci końcowi kupują domeny po coraz niższych cenach. Wyraźnie spada też liczba transakcji o dużych kwotach. Możliwy jest nawet regres wtórnego rynku domen. Uchronić go od tego może wprowadzenie ponad 500 nowych końcówek domen TLD przez ICANN. Aftermarket.pl chcąc zdynamizować rynek wtórny domen wprowadziło do sprzedaży domeny co.pl. Obecnie zarejestrowanych jest już ponad 5 tysięcy domen co.pl, a do maja roku 2012 Aftermarket planuje sprzedaż 30 tysięcy domen z tą końcówką.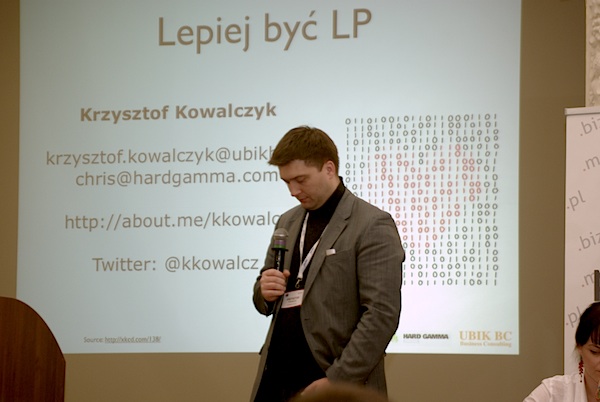 Kolejna prezentacja dotyczyła inwestycji w startupy. Prowadził ją Krzysztof Kowalczyk, partner w funduszu venture capital HardGamma Ventures oraz partner zarządzający w firmie doradztwa strategicznego UBIK Business Consulting. Swoje inwestycje w startupy rozpoczął w 2009 r. inwestując w firmy Macoscope i Codility. Wraz z nim na scenie pojawili się przedstawiciele kilku startupów: Ola Sitarska z MyGuide.com, Agnieszka Zdebiak z ii4b.com, Joanna Majewska z konkursykreatywne.pl, Piotr Tuszyński z QRcao.com, Tomasz Kolinko z Motivappscom. oraz Konrad Latkowski z Manubia.pl, którzy nie tylko zaprezentowali własne przedsięwzięcia ale przedstawili spojrzenie na ten sam temat z punktu widzenia startupu, a nie inwestora.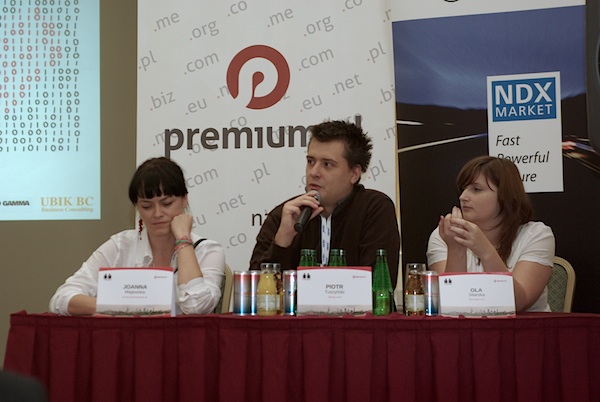 Ciężar imprezy przesunięty był zdecydowanie ku samej idei inwestowania, a nie rynkowi wtórnemu domen. Poza wspomnianą wyżej prezentacją o startupach były też warsztaty z negocjacji, prowadzone przez Ewę Kastory z Grupy Training & Consulting.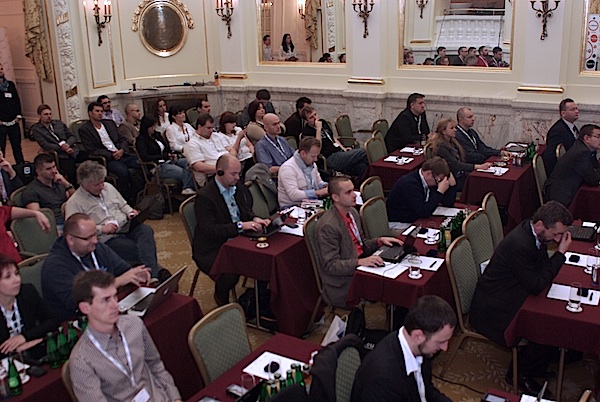 Dużo czasu poświęcono zagadnieniom zupełnie nie związanym z rynkiem wtórnym domen – inwestycjom w markowe wina (prezentacja Marcina Piweckiego z Wine Advisors) oraz farmy wiatrowe (prezentacja Piotra Konopki, eksperta ds. inwestycji alternatywnych).
Ciekawą prezentację przygotowali Robert Gryn i Szymon Niemczura na temat swojej platformy monetyzacji ruchu domenowego o nazwie ZeroPark, którego otwarcie nastąpiło w trakcie imprezy.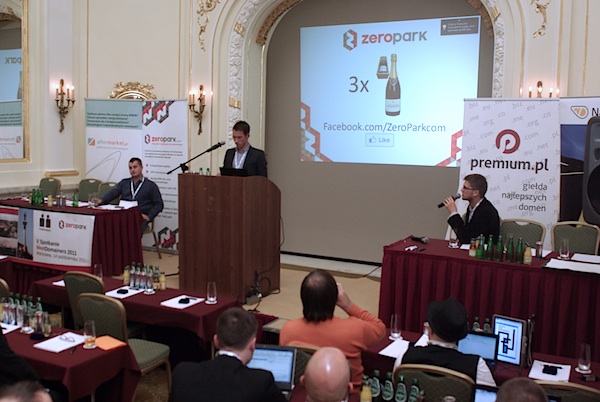 O inwestycjach w domeny i prowadzenia biznesu zorientowanego na domeny opowiadał Adam Wagner z EuroDNS. Jego zdaniem fundamentem w tego typu działalności jest nierozdzielanie rynku pierwotnego od wtórnego w usługach dedykowanych klientowi końcowemu.
Imprezę zakończyła aukcja domen. Ceny zlicytowanych domen wahały się od kilkuset do kilku tysięcy złotych.