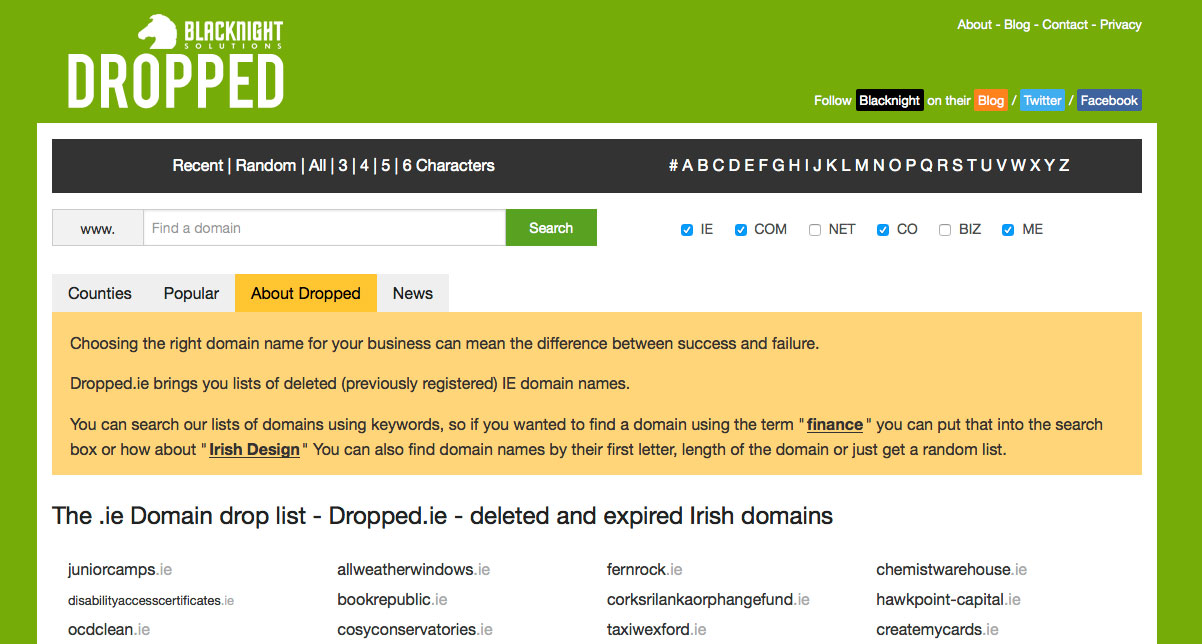 You know we run dropped.ie right? Ireland's dropped domain tool?
So there are some interesting .ie drops today … hunksforhire.ie dropped what was wrong with it? was it the wrong business model? Do people just not like hunks anymore?
Also dropped was the very interesting domain ideas.ie, other notables were starwars.ie though in fairness, you register it you can be pretty much sure you'll be contacted by lawyers almost immediately if you can that is manage to swing it with the IEDR.
fuelforlife.ie dropped as well, which leads me to wonder … if they ran out of fuel?
MadeByHand.ie also dropped and sounds like a nice one if you're into hand craft.
For more recent drops see the complete list on dropped.ie/recent/
Please remember once the domain is re-registered it's gone unless of course it drops again so don't delay.
Not looking for a dropped domain? Why not check out our new and improved domain search over on the main website.