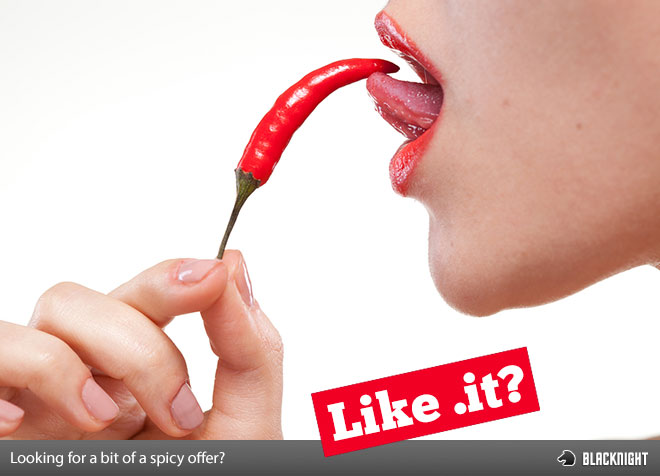 I sometimes worry a bit about our designer.
He's a nice guy, but he's a little odd at the best of times.
Today, for example, I asked him for a simple graphic to promote our latest special offer. Now what on earth the image above has to do with .it domain names is beyond me, though I'll have to admit I am a bit partial to chilli ..
So what is the spicy deal?
Well we love .it domains (don't you?) and the guys over at GoMobi have just launched the Italian language option for the mobile website builder so .. (Did we mention you can get a free 30 day trial?)
Register or transfer a .it domain name for only €6.99 (ex-VAT).
To avail of this wonderfully low and generous price (aka our spicy offer) please use the coupon code: bellaitalia (all lower case, no spaces) when ordering.
No coupon code => no discount.
Don't like this offer? Check out all our other special offers and discounts on domains and hosting over here.
Want to get the latest offers and news and "banter"? The stalk us on Twitter, Facebook, Google+, LinkedIn or simply subscribe to our newsletter!
(You can see most of our social media activity here)
(Original Image: Young woman with chili pepper from Big Stock Photo)