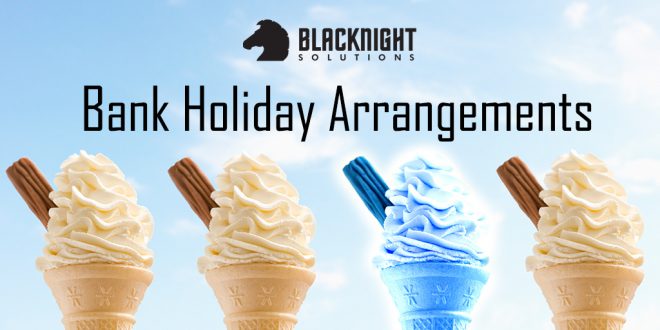 Monday 5 June 2017 is a public holiday in Ireland, the June Bank Holiday, or 'Whit Weekend'.
Support will be available by email and live chat from 9:00 am to 5:00 pm on Monday. Telephone service will be provided for support, accounts and sales from 12:00 pm to 4:00 pm.
The usual on-call support will be available to colocation and dedicated server customers.
Online domain sales will be unaffected, with the exception of IE domains which require manual confirmation by the IE Domain Registry (IEDR), who will also be closed for the public holiday.
Normal office hours will resume on Tuesday 6 June.
The weather outlook is typical for an Irish summer weekend: temperatures reaching 14 – 17 degrees Celsius for the most part, and sunshine today turning to widespread rain by Sunday. It's not looking good for Monday. Met Éireann is (wisely) hedging its bets:
Monday: Cloudy, misty and damp to start the day, with some further rain, heavy in places. Some uncertainty now re the clearance. Latest charts suggest that the clearance may be slow, so that it could well stay wet all day, but stay tuned for updates on this development, as details are likely to evolve and change as the weekend progresses. Highs on Monday just 13 to 16 C.
So – business as usual! Bring an umbrella and hope for the best!
There are plenty of festivals and activities, in Dublin and all over Ireland, for the long weekend. Bloom in the Phoenix Park continues all weekend in Dublin, as does The Cat Laughs comedy festival in Kilkenny. Lismore Opera Festival is on in County Waterford, and bikers are gathering in Killarney. Cork Harbour Festival kicks off tomorrow.
Blacknight Backs Carlow Arts Festival

Speaking of summer festivals, Carlow Arts Festival gets underway later in the week, running from Wednesday 7 June to the 13th. As a local business, Blacknight is delighted to be sponsoring the Open-Air Movie Screening of Dirty Dancing, in the grounds of Carlow College, St Patrick's, on Friday 9 June. Tickets are going fast!