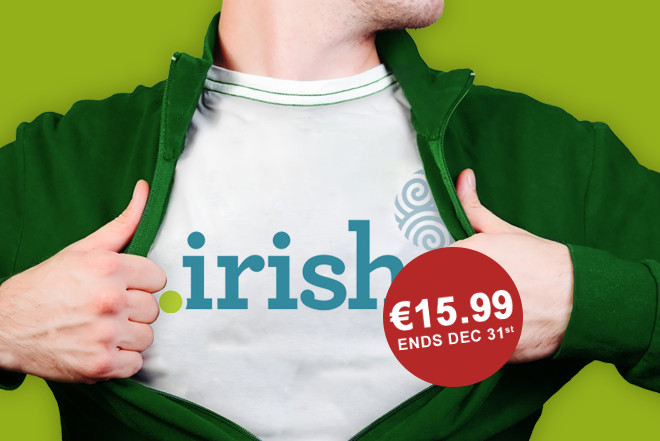 If you're Irish or feel you are, why not let the world know with your own .irish domain name?
We love the .irish domain for a lot of reasons:
They're easy to register
The "Irish brand" is strong and choosing a domain that says you are Irish sends a strong message
You don't need to provide extra documents or confusing paperwork
Order a domain at 9am and you'll be able to use it almost immediately
Premium domains start at low prices
A lot of great names are available at standard prices
And what's more we're currently offering them for only €15.99 (ex-VAT) for the first year!
Who is using .irish domains you might ask? We've interviewed a few of the early adopters over on TrailBlazers.Irish
The Global Irish Economic forum, which was held recently, chose to use global.irish
I'm also using michele.irish for one of my personal blogs and we've been using .irish domains for several projects over the last few months (with more in the pipeline)
If you're looking for our discounts on domain names, hosting and other services keep an eye on our special offers and discounts site.