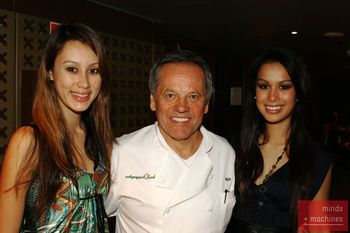 Over the course of this week's ICANN meeting in Sydney, Australia, new TLDs (top level domains ie. the bit after the ".") have been "the" topic.
The other evening I was lucky enough to be invited to the official launch of dotfood, which is being promoted by Wolfgang Puck and backed by Minds and Machines (Disclosure: I'm good friends with several of them).
The dotfood is pretty obvious, while other tld projects may need a little more explanation.
So what are we likely to see happen in the next 12 months?
The city TLD projects are not without their little controversies (there being at least two projects for .nyc for example), but by in large they are not as contentious as some of the more commercially motivated ones. They're pushing a "step by step" solution for the new TLDs – more on that later (hopefully!).
The intellectual property lobbyists have been voicing their concerns for months, but even their employers (and clients) have interests in pushing forward with the launch of the new domains.
As an ICANN accredited registrar we hope to be able to work closely with many of the new domain extension operators when they are approved by the ICANN community. The main concern now, obviously, is seeing how much longer this will take.