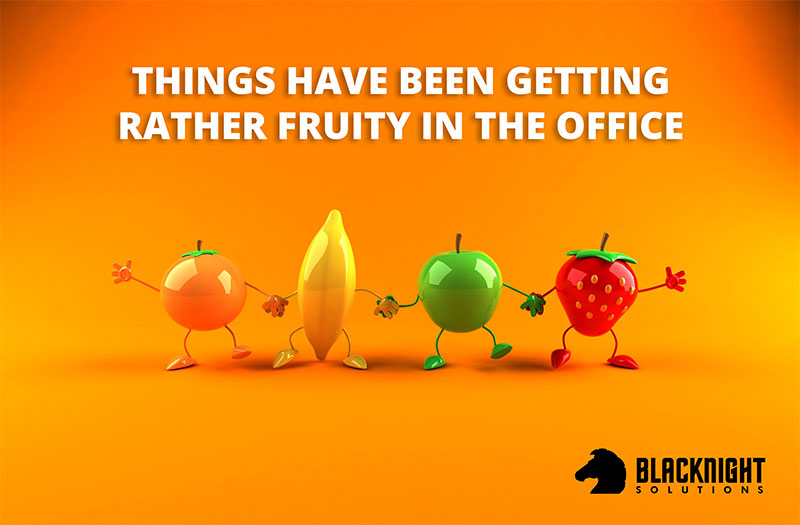 Over the past few months we've been making changes and improvements to our offices here in Blacknight. Our staff are now able to eat a decent lunch in our canteen and if they choose to be unhealthy there's a vending machine available too.
But one of the things that was missing was fresh fruit.
It may seem like an odd thing, but it's Ireland. While Ireland has amazing food, a lot of Irish people, including myself, don't eat as much fresh fruit and vegetables as we probably should.
Why not?
I'm not sure, but "fixing" the problem for our staff was relatively easy .. so we did.
So for the last couple of weeks we've been getting deliveries of fresh fruit for the office and our staff are delighted 🙂
From our perspective, as a company, providing our staff with fresh fruit makes sense. The healthier our staff are the less likely they are to be sick and if they're well fed they're probably going to be more productive too!
At the moment we're getting the fruit from Organic Supermarket and it looks great and tastes even better!
So what kind of thing could we do next?
Let us know in the comments below 🙂