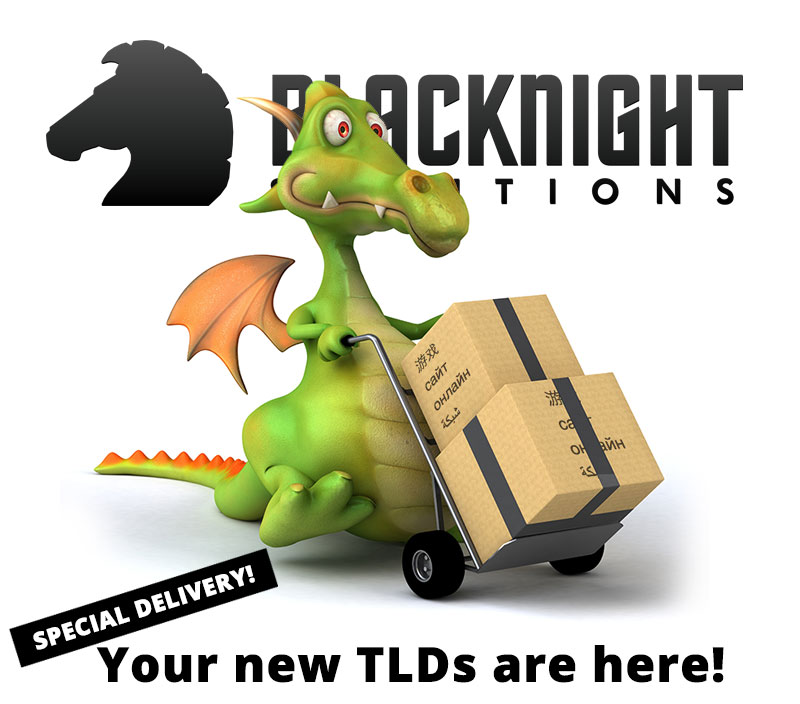 Last night I wrote briefly about the delegation of the first four new top level domains (the bit on the right of the dot).I've been involved with the domain name industry and ICANN for several years, so I know a lot of the people involved with the launch of new TLDs. Last night my Twitter and Facebook streams were flooded by jubilant new TLD people as they celebrated this momentous step. It's a step, it's not even the end of a chapter.
So what were people saying?
ICANN's CEO and other senior staff were "on message" last night:
The New gTLD Program is the culmination of 8 years of work & 47 different solicitations of comments–the multistakeholder model in action!

— ICANN President (@icann_president) October 23, 2013
as was his parody account:
Remarkable new season for the Internet. I am quite pleased to have made this happen. Send all complaints to @AkramAtallah #icann

— Shit Fadi Says (@ShitFadiSays) October 24, 2013
Four IDN gTLDs delegated, program continues to progress expeditiously on a secure path & at a careful pace. #NewgTLDs

— Akram Atallah (@AkramAtallah) October 23, 2013
And one of the applicants summed it up really simply:
another was a bit more verbose:
We have just been delegated! #dotshabaka is now available to internet users and we will be releasing launch details very soon #now

— دوت شبكة (@dotShabaka) October 23, 2013
Other reactions varied ..
4 new gtlds in the root. Achievement certainly but what a responsibility now ! To be used in the interest of the public. #icann

— Mathieu Weill (@mathieuweill) October 23, 2013
and the internet just experienced a major shift…anyone feel it???

— Matt Serlin (@mattserlin) October 23, 2013
There's a lot of work still to be done with respect to new TLDs, but IDNs bring a whole different set of issues. We'll be touching on some of the complications surrounding new domain extensions again in the coming days, weeks and months and we're also going to be reaching out to experts in the area to help us guide you all through this new and exciting period.
Here's the release we put out this morning:
Blacknight Announce the Arrival of The First New Top-Level Domains

Blacknight, Ireland's leading domain registrar and hosting company are happy to announce the addition of the first of many New Top-Level domains.

It has been a long process, but ICANN has finally given the green light to four new domain extensions. These are the first of several hundred new domain extensions that will be available for registration by the general public. As ICANN decided to give IDN (non-ASCII script) TLDs priority, the first four new domain extensions to be "delegated" are IDNs:

游戏(xn--unup4y) – Chinese for "game(s)"

сайт (xn--80aswg) – Cyrillic for "site"

онлайн (xn--80asehdb) – Cyrillic for "online"

شبكة (xn--ngbc5azd) – Arabic for "web/network"

The new extensions are not yet available for registration, but they'll be coming online in the next few weeks (and months) as the new registry operators finalise their launch plans, contract with registrars (such as Blacknight (http://www.blacknight.com/)) and go through a full launch process.

Blacknight created the site http://www.dotwhat.co/ (http://www.dotwhat.co/) devoted to new TLDs that hosts a breakdown of TLDs, applicants, countries and all of the information curious customers need to get ready for the massive change coming to the Internet. "This is a tremendously exciting day for those of us who have been involved with New TLDs for the last several years," explains Blacknight CEO Michele Neylon. "The Internet community has been working tirelessly in anticipation of this day and we are proud to announce the integration of the first four IDN domains."

Neylon continues: "While IDNs (internationalised domain names i.e. full UTF-8 domain extensions that support scripts other than Latin) might not be that important to Blacknight's primary client base, they're important to a lot of the non-English speaking world."

In a press release issued by ICANN, Akram Atallah, president of ICANN's Generic Domains Division states: "In the weeks and months ahead, we will see new domain names coming online from all corners of the world, bringing people, communities and businesses together in ways we never imagined. It's this type of innovation that will continue to drive our global society."

At the moment there are only one or two domain names in the new extensions that resolve. For example, .游戏 have registered nic.游戏 (http://nic.xn--unup4y/) and it can be reached already in your browser (just click on the link).

For more information on New gTLDs, please visit http://www.icann.org (http://www.icann.org)

For more information on domains offered by Blacknight please visit http://www.blacknight.com