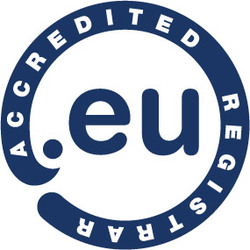 April is almost upon us yet again, which if you're a domain holder means time to renew all your .eu domains that you got when .eu registration opened.
I don't like comparing prices with our competitors as it can get a little bit silly, but last night, for "a laugh", I decided to check out how much some of the other EU registrars were charging. I was amazed!
We charge a mere 5 euro (ex-vat) for .eu domains, while it's not uncommon for others to charge 15 euro or more!
So if you've got a few .eu domains why not save a bit of cash and transfer them to us?
If you haven't got a .eu domain already then don't let pricing stop you – at 5 euro they cost about the same as a roll and a bottle of coke! (or a coffee)
NB: Blacknight is an accredited Eurid registrar