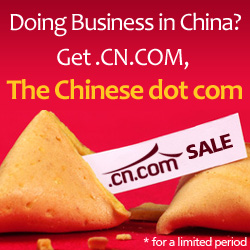 If you're doing business in China then you need to use a domain that "speaks" to China.
So why not grab a cn.com during our special sale?
We've reduced the price on cn.com domain registration by more than 50% – register a cn.com domain name for only €9.99 / year!
You don't need any special coupon codes – just place the order online