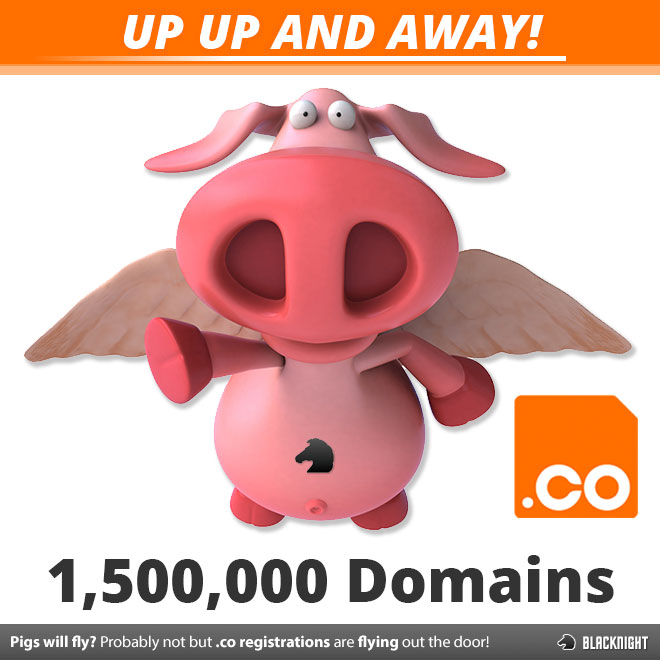 A couple of hours ago the CEO of .co, Juan Diego Calle, posted a short update, but it signified a major milestone:
1,499,999 … good bye 400s. Good morning 500s.

— Juan Diego Calle (@juandiegocalle) March 26, 2013
The .co domain has broken the 1.5 million domain name mark!
That is truly impressive, especially when you consider they only launched back in July of 2010.
We really like .co domains. It's a nice and short domain extension and makes a good choice for any business looking for a good memorable domain.
Who is using .co?
Twitter uses t.co for all links shared on the social network.
Google is using g.co as their own URL shortener for official Google properties
They're also using vine.co for their video sharing app.
Irish social media and technology blog The Sociable can be found at sociable.co
What about SEO?
Google treats .co domains the same way they treat .com domains, so you can choose to target any country you want.
If you want to give your COmpany an extra boost then why not get a .co domain name today?
Blacknight is one of a select number of companies worldwide that is directly accredited with the .co registry!
So if you're looking for a good domain for your new online venture why not choose .co?
(Original image: Flying Pig from BigStockPhoto)