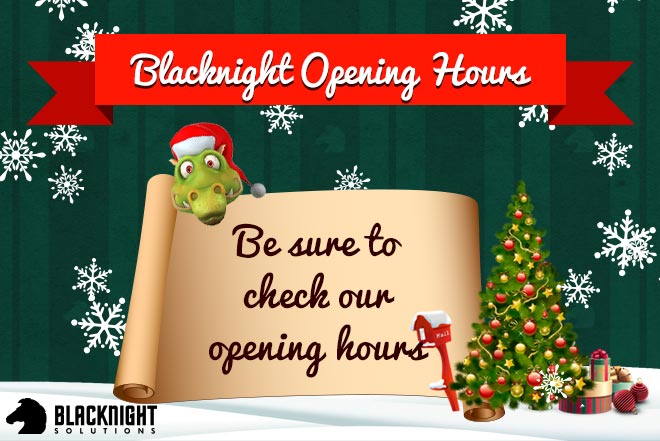 While our servers might be working 24/7/365 our staff will be taking some time off over the Christmas holidays.
So here are the opening hours for our offices over the Christmas break:
Wednesday 24th 8:00AM – 3:00PM
Thursday 25th Closed
Friday 26th Closed
Saturday 27th 9:00AM – 5:00PM
Sunday 28th 12:00PM – 4:00PM **
Monday 29th 9:00AM – 5:00PM
Tuesday 30th 9:00AM – 5:00PM
Wednesday 31st 9:00AM – 5:00PM
Thursday 1st Closed
Friday 2nd 8:00AM – 7:00PM *
* Normal hours & full operations resume.
** Support department only.
And as always we'll have technicians on call 24×7 to deal with any server issues.