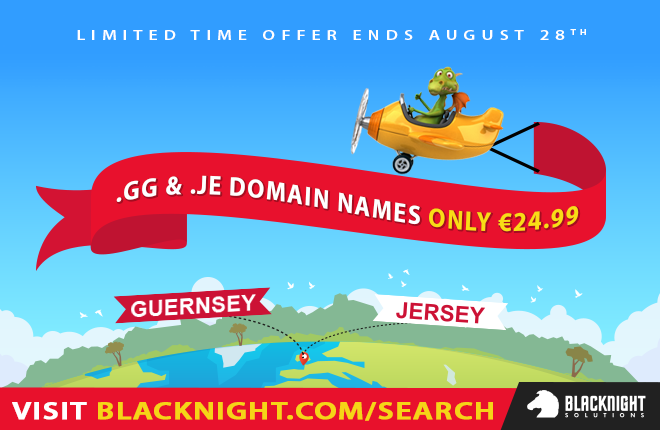 The Channel Islands registry, which run both .je and .gg,  are celebrating 20 years of existence this August.
To celebrate the milestone they're running a special promotion on .je and .gg domain name registrations, which we're only too happy to pass on to our clients 🙂
So from now until August 28th we've slashed the price of .je and .gg domain registration to €24.99 / year.
Want to know more about the Channel Islands? You can check out the wikipedia entry or peruse the Lonely Planet entry (which has some nice photos!)
Want to grab a .je or .gg domain name? Then head on over to our domain name search now!