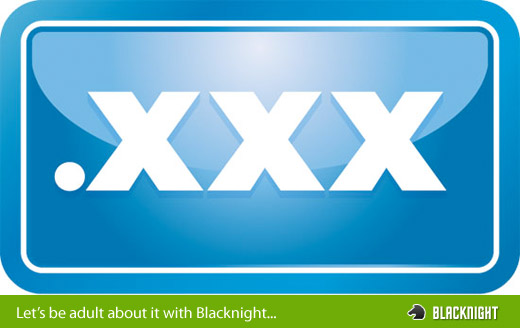 February 22, 2011- Carlow, Ireland- Domain registrar Blacknight Solutions have announced they will offer the new .xxx Internet extension.
Blacknight Solutions are no stranger to offering unusual Internet extensions and join a short list of companies giving a warm welcome to the Adult TLD. Dealing in heavy hitters like .com, .me and .ie, the ICANN accredited registrar prides itself on offering top-level domains that many other registrars won't carry.
The new Internet extension proposed by ICM Registry to be used in conjunction with the adult industry has had its share of controversy due to the strong emotional response it evokes. However, following several years of struggle for ICM, ICANN (The Internet Corporation for Assigned Names and Numbers) tentatively green-lit the .xxx top-level domain at their June 2010 meeting in Brussels. To date, over 195,000 applications for .xxx domain names have already been received.
Blacknight Solutions, who are closely involved with Internet Policy development, are publicly supporting the .xxx extension. Michele Neylon of Blacknight Solutions states: "As a registrar we look forward to being able to offer registrants the choice to register domains in .xxx if they so choose. When ICANN and ICM launch .xxx, users will have the choice to register and use the domain extension if they wish. It is that freedom of choice that has helped the Internet to grow since its inception."
While it is unclear at this point when .XXX names will be available for registration, Blacknight is already making preparations to provide services for customers who wish to register domain names. Of adult industry specific domain registration, they explain:
"Adult webmasters or intellectual property holders in the Adult space, and general intellectual property holders have special application windows called 'Sunrise' periods which will occur in advance of the general launch and availability of the .XXX sTLD."
$10 from each .xxx domain per year will be donated to the International Foundation for Online Responsibility (IFFOR).
For more information on the release of the .xxx Internet extension please visit http://www.blacknight.com/register-xxx-domains.html.